I am lucky enough to have just over a week off for my company's Christmas shut-down and I had grand plans to make up for the current decline in my blog posts and prep a whole bunch for the new year. Then I would catch up on reading other blogs and spring clean my desk area and re-arrange the spare room and do some gardening. And. And. And
I have done none of it. Today is the first day I've even been willing to turn my computer on. This has been officially my laziest Christmas break. I've actually used it as a break! Lots of book reading and beach going and lazy shopping.
Hopefully everyone has had a fabulous holiday period. I certainly did, celebrating with both families, eating up a storm. In lieu of a big night tonight (with Lance not getting January 1st off), we also had our now traditional New Year's Eve Eve Eve Eve Eve BBQ. But tonight we will have a quiet BBQ at home with the best of intentions to stay awake until midnight. And we will be eating this salad.
This is currently one of my favourite salads. It is super easy to make, and can be made a day or two in advance if necessary. It is the perfect salad to take to a BBQ. It is a vinegar-based slaw, rather than the mayonnaise based coleslaw that most Australian's are more familiar with, which makes it a much lighter dish. Instead of carrot, I use pumpkin with red onion and silverbeet (chard) for colour. The salt comes from the delightfully savoury taste of miso paste, whilst maple adds a sweet touch against the vinegar. A touch of sriracha adds a faint spice, without too much heat. Toasted pumpkin seeds round out the texture perfectly.
I am not the hugest fan of raw onion in salads, which is why I added the step to sit the onion in vinegar first. It takes a little of the onion's punch out. Feel free to skip this step if you are an onion lover.
This makes a large amount of salad, but as I said, it keeps a few days in the fridge so you can have it as leftovers if you aren't serving it to a crowd.
Happy New Year my lovely readers, and I promise my posts will get a little more on-track in 2015!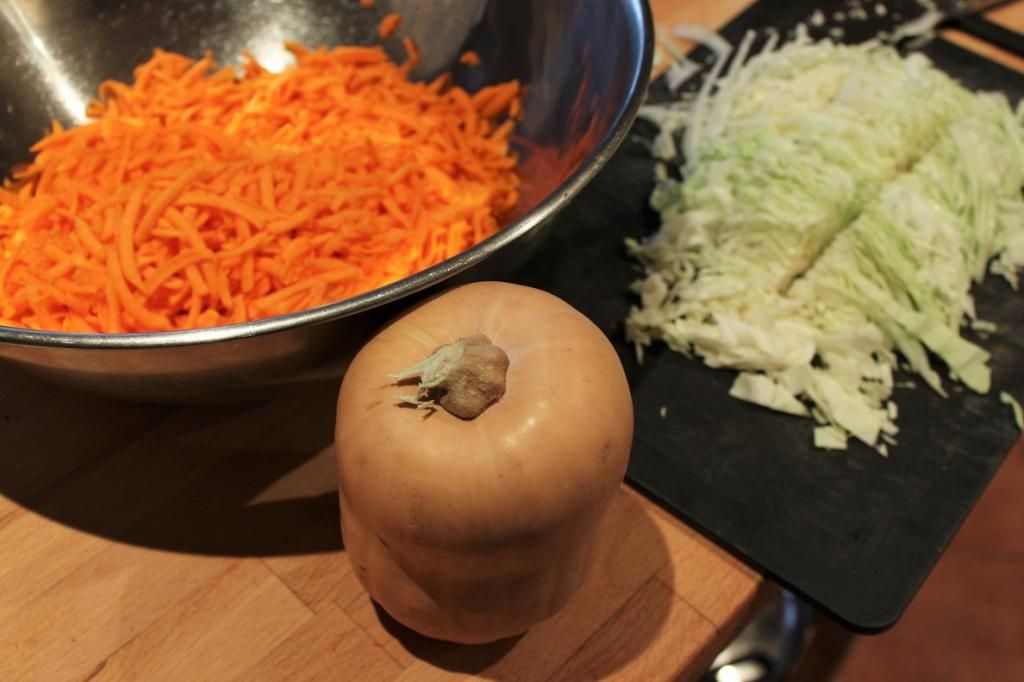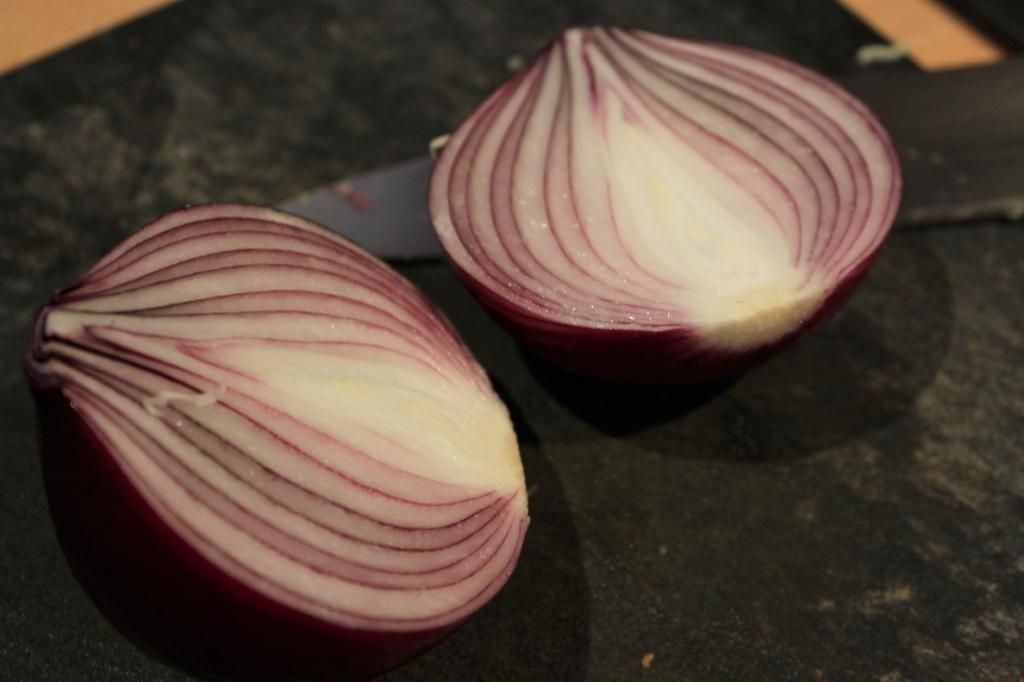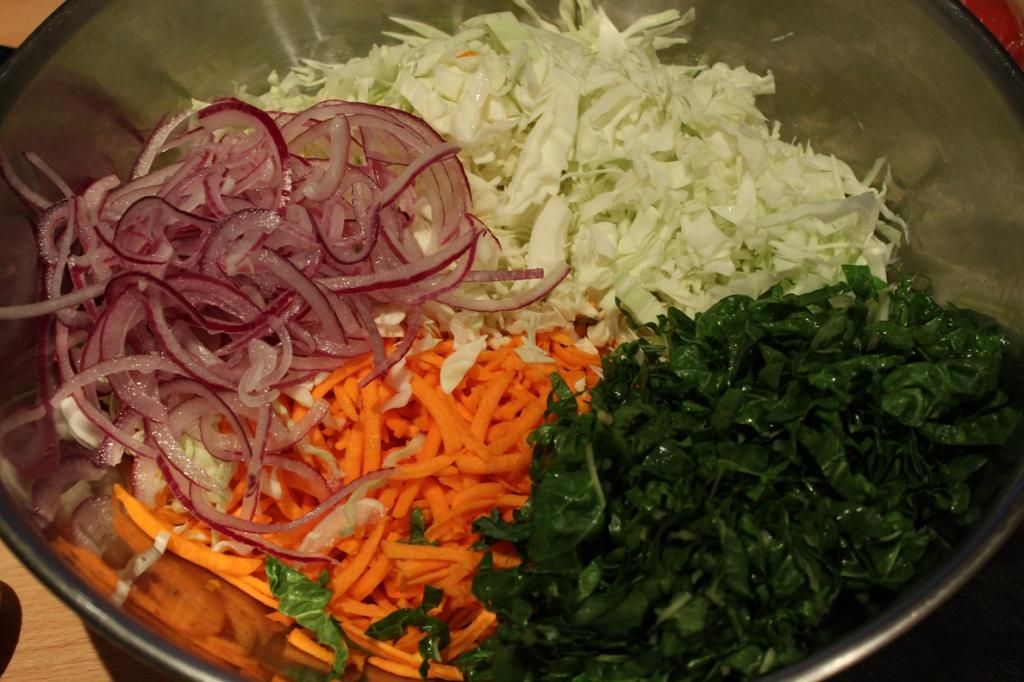 Pumpkin Miso Slaw
1 small butternut pumpkin
¼ head cabbage
3 leaves silverbeet
¼ cup toasted pepitas
½ white onion
1/4 cup + 2 tbsp apple cider vinegar, divided
2 tbsp miso paste
2 tbsp maple syrup
1 tbsp olive oil
3 tsp sriracha (or to taste)
Salt & pepper to taste
Thinly slice the onion into half moons, cover with the 2 tbsp apple cider vinegar and set aside whilst you prepare everything else.
Grate (by hand, or in a food processor) the pumpkin, finely shred the cabbage and silverbeet. Mix together in a large bowl.
Add all the dressing ingredients to a jar and shake until well combined. Taste for seasoning, adjust as required. Pour over the salad and mix well to coat everything. Mix the onion into the salad. Set aside for half an hour for the acid in the vinegar to soften the pumpkin.