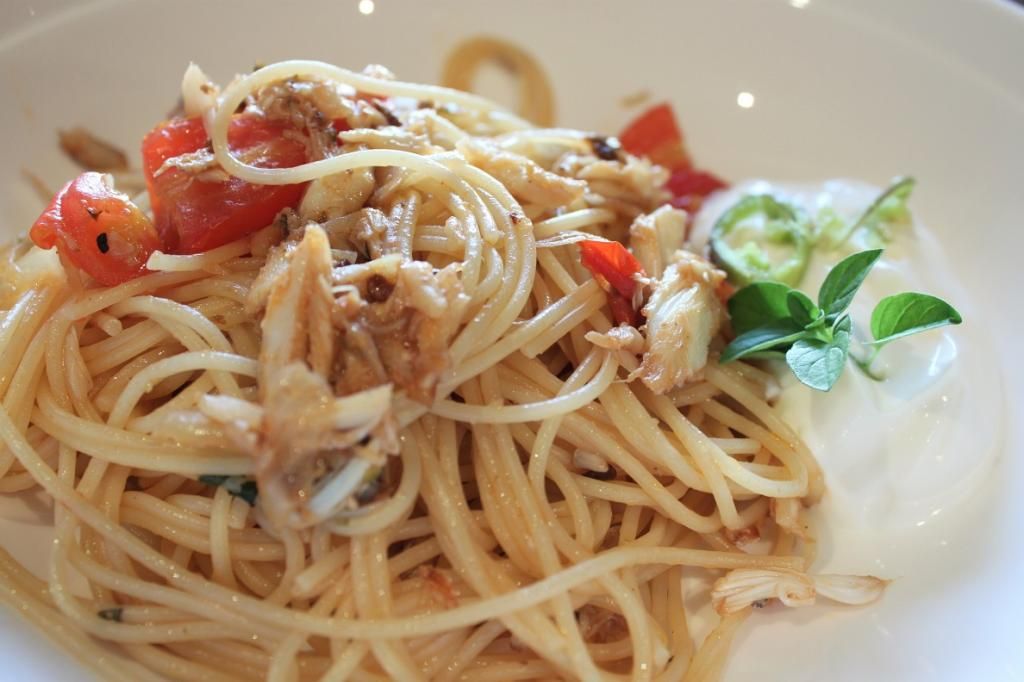 So, I did mention that our new car was amongst other activities, chosen for crabbing trips. However our first crabbing trip this year coincided with the day we picked up the Zoolander. Now, I'm not precious about a clean car – but I did want the car to be clean for at least one full day. So we took my sister-in-law's car. It wasn't our most successful trip, but we managed to catch enough for a feed for the 4 of us that went. I'm hoping we can go back later in the season so that all of the undersize ones have had a chance to grow into monsters!
After crabbing, cleaning off the gear and boiling up the crabs in plenty of water with a splash of vinegar and hot English mustard, we showered and finally got to bed around 5am. Then as has been tradition, Lance and I set up a shelling station in front of a tv. Then with a movie playing, we sit and peel all of the crabs. This year it took us 1 and a half movies. This equated to about 400g of crab flesh. I divided it into 2, then froze half for a later dish.
That night I cooked this very simple chili crab pasta. This pasta took it's form from two of the things growing prolifically in our garden this summer – grape tomatoes and oregano. The grape tomato that Lance planted and lovingly waters every day has rewarded us with buckets of fruit. Some days we pick over 2 dozen! Then the flavours of the rest of the dish are Mexican, in a wonderfully fusion-food kind of way. It became like my riff on a Sopa Seca – or "dry soup". A Mexican noodle dish flavoured with chipotles in adobo and served with sour cream and a smokey salsa. It was the perfect thing on a tired Sunday night with a lovely anejo tequila on the side.
Chipotle Crab Pasta
(serves 4)
200g crab flesh, picked through for cartilage
One brown onion, diced
5 cloves garlic, minced
2 chipotles in adobo sauce, plus 1 tbsp adobo sauce
20 grape tomatoes, roughly diced
2 tbsp chopped fresh oregano
Big knob of unsalted butter (around 100g)
50mL reposado tequila
Zest and juice of one lime
Sea Salt
500g angel hair pasta
To serve
Greek yoghurt
Jalapeno slices
Bring a pot of water with a decent pinch of salt to the boil.
Heat a splash of olive oil in a large sauté pan or wok. Add the onion and cook for 10 minutes or so until soft and golden. Add the garlic and cook a further 5 minutes. Add the tomatoes to the pan and cook until soft and breaking down.
At this point, the pasta water is probably boiling. Add the pasta.
Add the tequila and lime juice and zest and stir through, scraping up bits that might have stuck to the bottom of the pan. Reduce the liquid by half, then add the butter and whisk through to melt and emulsify into a thick, glossy sauce. Stir through the chipotles, adobo sauce, oregano and crab. Cook for 5 minutes, or until the crab is heated through.
Drain the pasta, then stir through well to evenly coat with the sauce.
Serve with a dollop of Greek Yoghurt and sliced jalapenos. And maybe a lovely glass of tequila on the side!