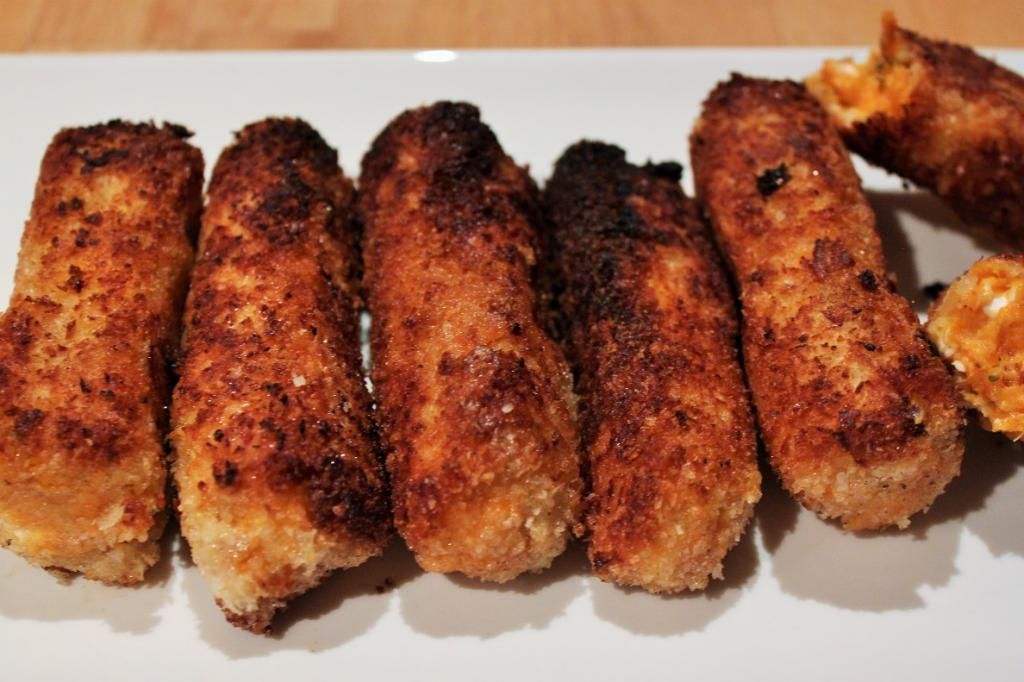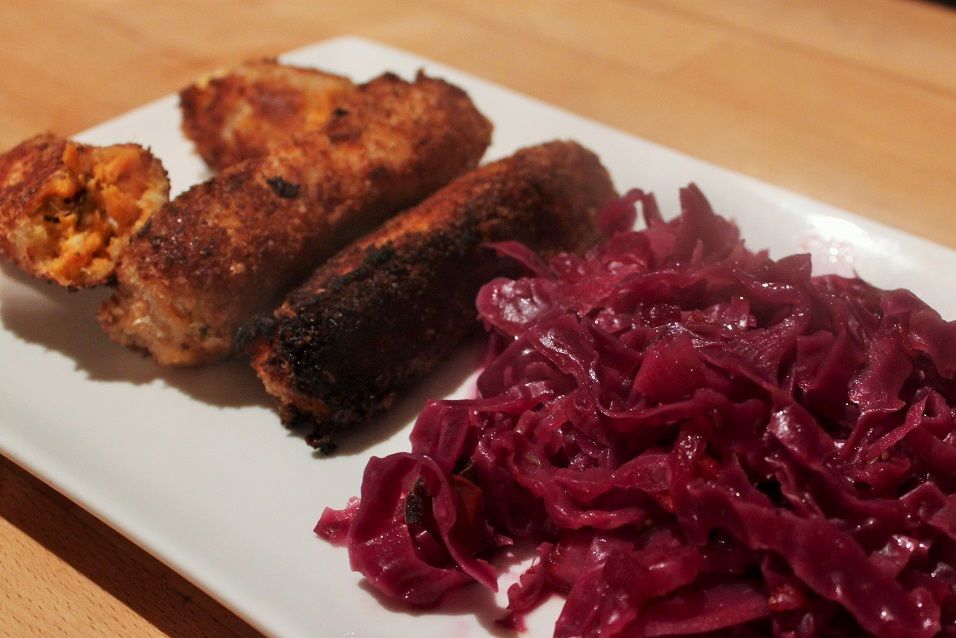 I've never made croquettes before, but when someone suggested on Skamp's facebook page that it was a good way for using leftover roast sweet potato and pumpkin, I thought it was time to give it a go. I had almost exactly 200g of roast sweet potato and pumpkin leftover from a roast the night before and this made the perfect amount of croquettes for the two of us for dinner. These would be great served as a hot snack at a dinner party with maybe some sweet chilli sauce or creamy sriracha dipping sauce.
I had a fairly salty style Danish fetta in these croquettes, so if your fetta is less salty, you may need to season. I used coconut as well as bread crumbs for the coating, because I love that combination and it just tends to work for frying anything. Seriously.
To make it a complete meal, I served it with a chipotle rotkohl – a sauerkraut made with red cabbage. This is in no way a traditional recipe, but it tastes pretty amazing! A nice briny sauerkraut with a smokey kick of heat. This with the naturally sweet flavour of the roast veges in the croquettes was a match made in heaven. And then to round it out, some rye bread toast and some chorizo fried in muscat. The rotkohl makes way more than you'll need for a meal for two, but it keeps well, just reheating it as you need it for a few days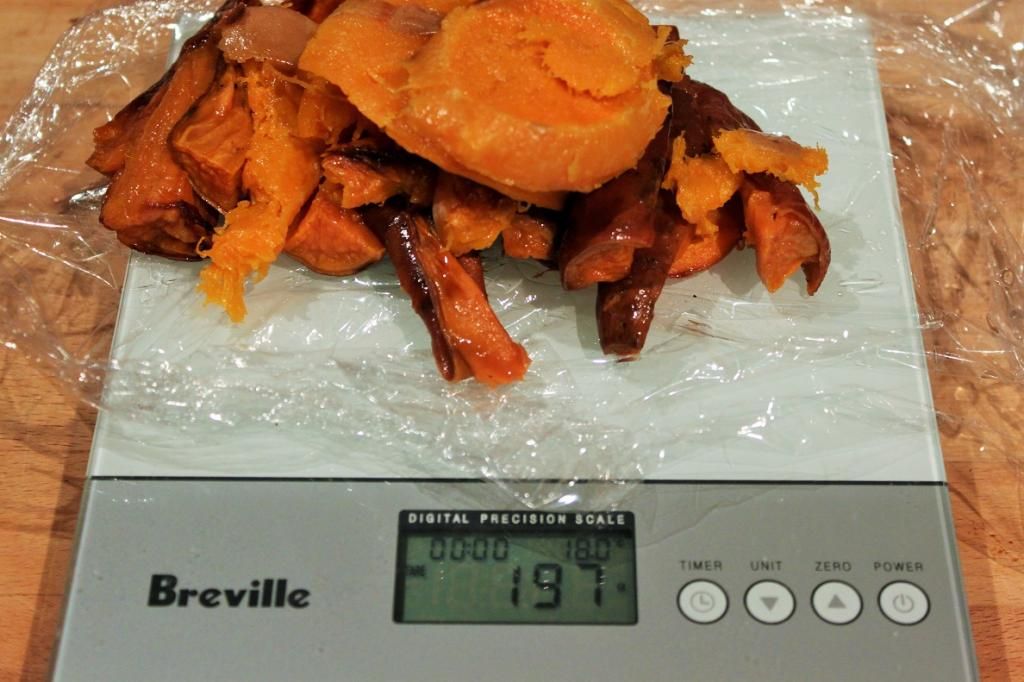 Roast Sweet Potato and Pumpkin Croquettes
200g roast pumpkin and sweet potato, mashed
85g fetta
1 tsp dried basil
1 egg, lightly beaten
1/2 cup panko
1/2 cup dried coconut
1 tsp coriander powder
In a large bowl, mash the sweet potato and pumpkin together, then mix through the dried basil to distribute evenly. Gently fold through the fetta. You want it to be evenly mixed through, but not necessarily smooth. A few small lumps of fetta are fine.
Set up a crumbing station. Have two shallow bowls, one with a lightly beaten egg. In the other, mix together the panko, coconut and coriander powder.
Form the croquettes by rolling 2-3tbsp of pumpkin mixture into logs. Roll in the egg, then in the panko mixture. Place on a tray and refrigerate for 30 minutes to set.
Heat a thin layer of olive oil in a pan, and fry each side of the croquettes until golden and crispy on the outside, and warm and gooey inside. About 2 minutes per side. Drain on paper towel for 5 minutes to cool to eating temperature and eat straight away!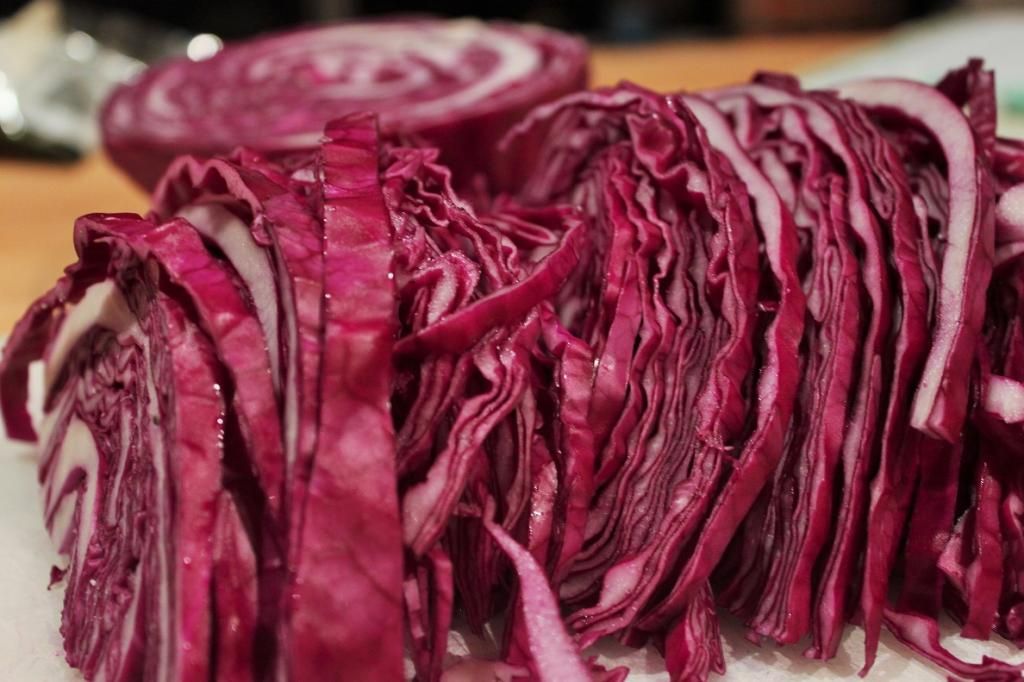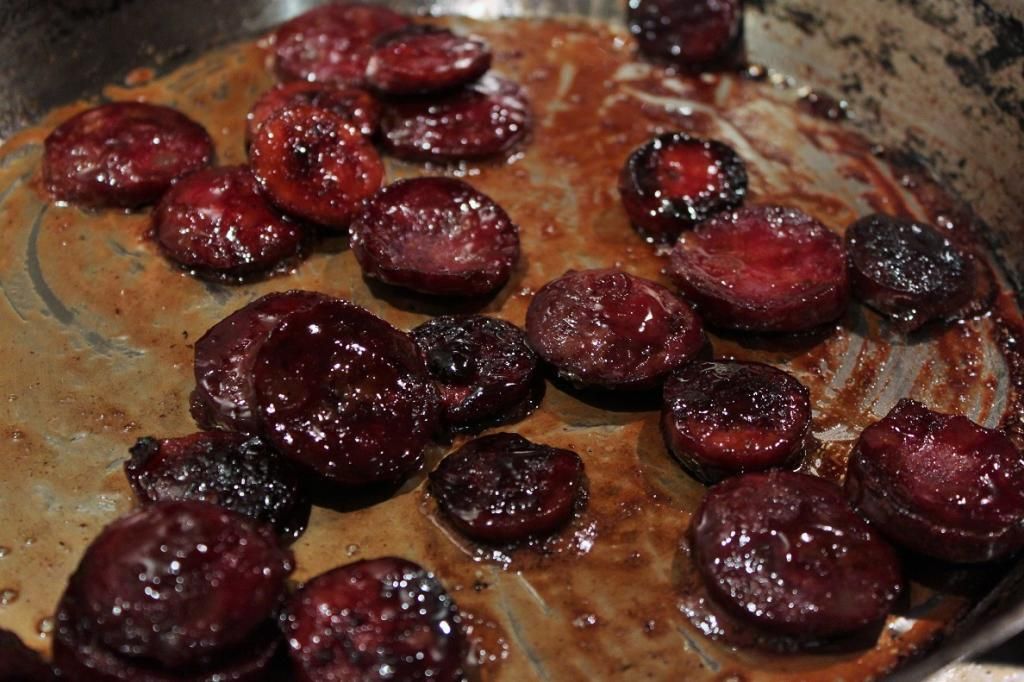 Smokey Rotkohl (Red Cabbage Sauerkraut)
1 red onion, thinly sliced
3 cloves garlic, minced
1 tbsp olive oil
2 tsp salt
1 red cabbage, thinly sliced
1 chipotle chili
1 cup hot water
2 roma tomatoes, diced
1/2 cup apple cider vinegar
2 tsp cumin seeds
2 tsp honey
Pour the hot water over the chipotle chili and set aside to soften.
In a large pot, heat the olive oil to medium heat. Add the red onion and salt, and sautee until translucent. Add the garlic and cook until aromatic.
Add the cabbage, tomatoes, apple cider vinegar, cumin seeds and honey. Remove the chipotle from the hot water, and add the water to the pot as well. Bring the liquid to the boil, pushing the cabbage into the liquid as well as you can. Then turn down to a simmer.
Core the chipotle, then finely slice and add to the rotkohl. Simmer for 30 minutes or so, until the cabbage is soft. Serve!