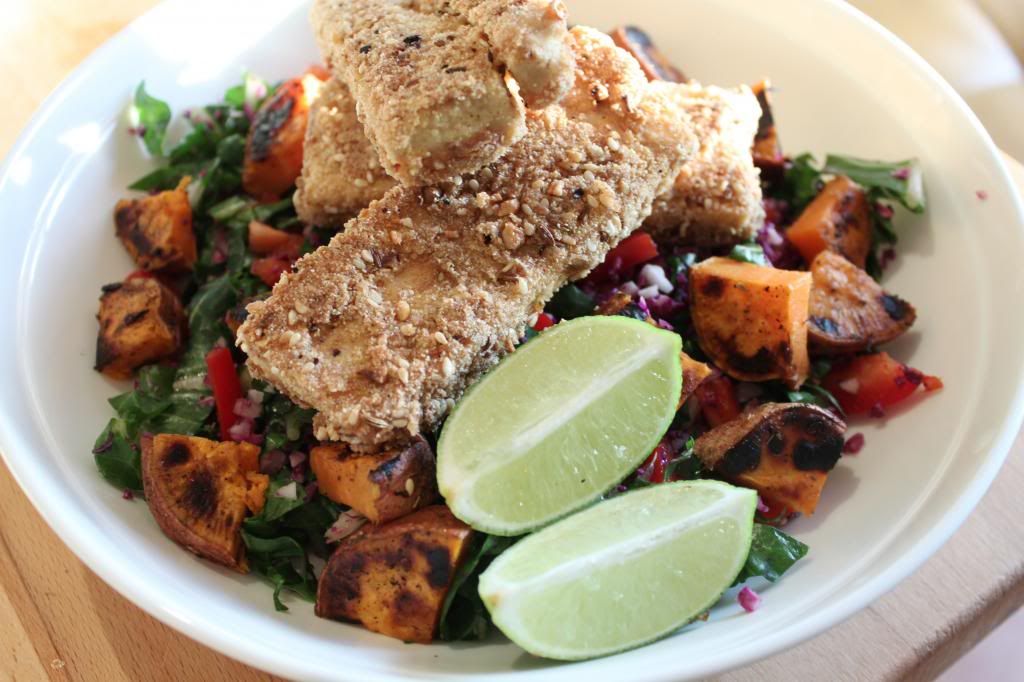 I love meat. A lot. But I've been trying to incorporate more vegetarian meals into our average weeknights. Both because it's cheaper to not have meat every day, and also because it's good health-wise to be meat-free occasionally. Most frequently my vegetarian meals use tinned beans, because they're already a pantry staple. Or some form of stir-fry or salad with every vegetable under the sun in them. I don't tend to buy anything specific like tofu or tempeh to make a vegetarian dish – I tend to just omit the meat. In fact, the last time I cooked with tofu was about this time last year. And I included bacon. I don't even tend to eat tofu out unless it is in miso soup. But for some reason, shopping the other day I swung past the aisle that has tofu and added a packet to my trolley.
So when I didn't get meat out to defrost today (the usual motivation behind what day is now vegetarian day), I was going to hit the shops on the way home from work to buy some. I have been feeling fairly run down the last few days and wanted a high protein meal. When I remembered the tofu. Hello protein! The rest of the idea came from my current favourite snack. Carrot sticks, dipped in almond butter, dipped in dukkah. Seriously good. So addictive. To make the almond butter suitable for coating, you need to thin it out – I used water but almond milk would be better to prevent the flavour diluting too much. I also added salt as my nut butter didn't have any, and the dukkah I used didn't have a great deal of salt either. You should check both of these things before adding salt to yours. You can substitute the cornmeal for dry breadcrumbs (panko), I just thought I'd make it gluten-free as per a reader request! And realising this was also vegan up to this point, I decided to leave out the pecorino I was planning on adding. You can choose whether or not to add that.
The salad I've served with it was decided on the colours of the vegetables (purple cauliflower!), and then a bright lime and maple dressing because I find that tofu can verge on a little dry. You could also serve these as a vegetarian version of chicken nuggets and serve with a dipping sauce. And whilst I really enjoyed this dish, I do think that I'm still not the hugest fan of tofu. So this will probably be my last tofu dish on this site for another 12 months!
Do you have a recipe that will change my mind? Send me an email!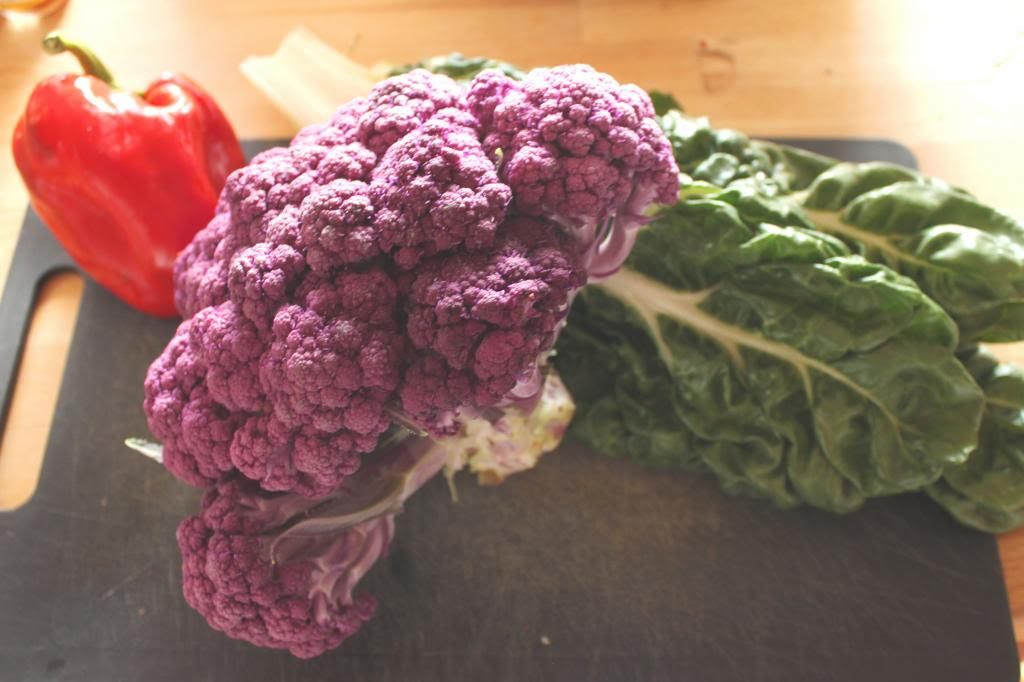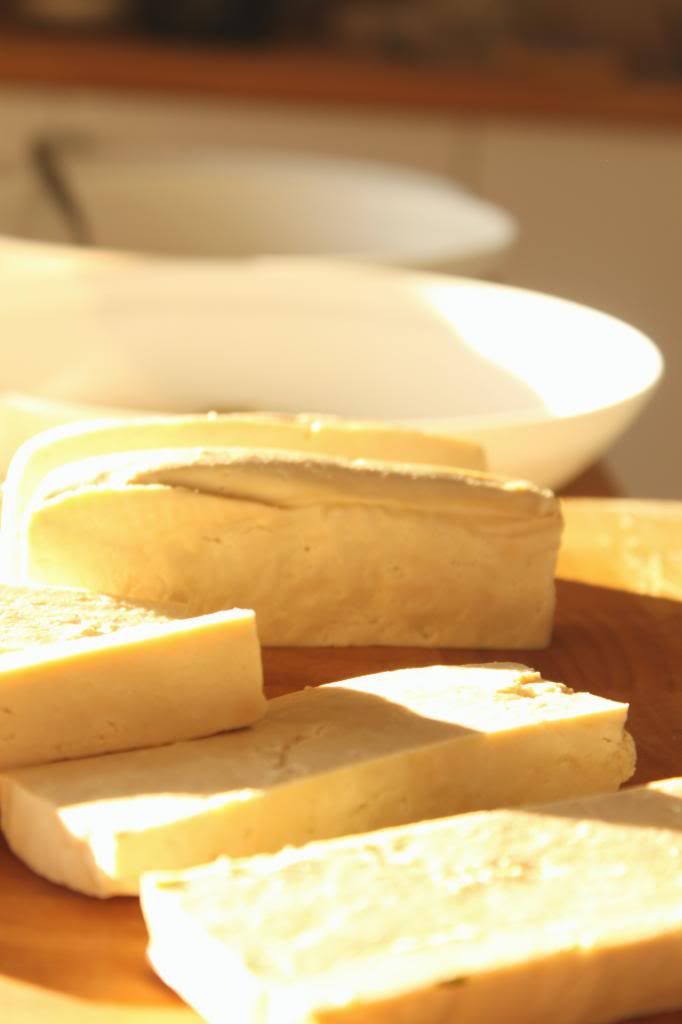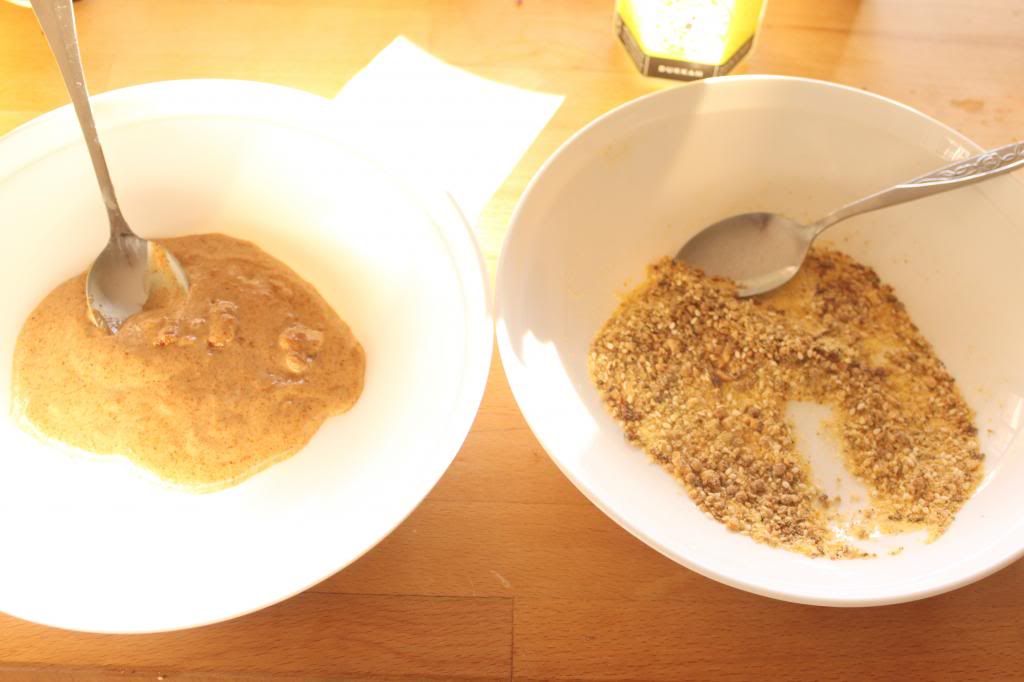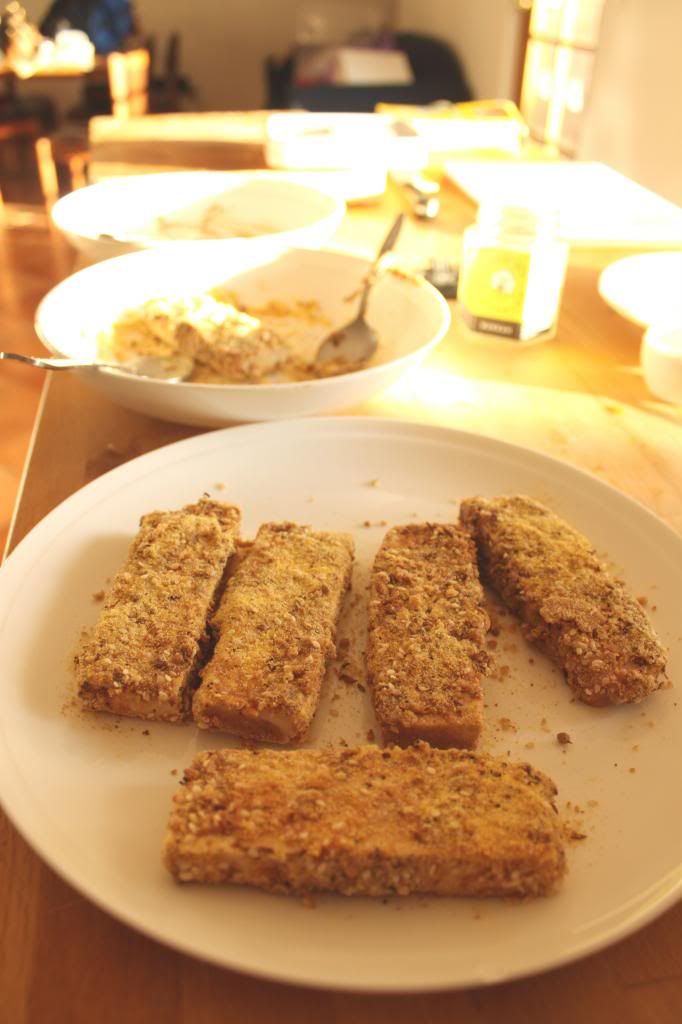 Almond Butter and Dukkah Crumbed Tofu
3 heaped tbsp. almond butter
¼ cup water (almond milk would be better)
¼ tsp salt
¼ cup fine cornmeal
¼ cup dukkah
300g firm tofu
Grapeseed oil or similar for frying
Lime wedges, maple for serving.
Put the tofu on a plate lined with paper towels. Add more paper towels on top, put a second plate on top of this, then something heavy on top of this to squeeze the packaging water out of the tofu. Leave it for about 15 minutes.
Meanwhile, add almond butter and water to a blender and blend until completely homogenised, if needed, add the salt and blend this in too. You want the almond butter to be a sauce-like consistency.
If the tofu is in one big block, cut in half to make two thinner rectangles, then each of those into 3 strips.
Grab two shallow bowls and a plate. Pour the thinned almond butter into the first one. Mix the cornmeal and dukkah together in the second. Coat each slice of tofu in almond butter, then the dukkah mix, then put on the plate ready for frying.
Heat a thin layer of oil in a frypan to medium-high. Working in two batches, cook the tofu for 3-5 minutes on each side until golden. Drain on paper towel and keep warm while you do the second layer.
Serve with a drizzle of maple syrup, a lime wedge and salad.