Lance often mocks me the various random frozen things in ziplock bags I have in the freezer. He quizzed me the other day on whether I knew what was actually in them and he pointed out a bag of crab flesh from a summer crabbing trip. Given it's recommended to be frozen 3-6 months, we decided it needed to be eaten. I enjoyed the pomegranate gin sabayon so much, I decided I'd do something similar. But I was in a tequila-y kinda mood.
This post is really two distinct recipes. Crab with a smokey tequila sabayon and a beetroot and lentil patty. Both of these recipes are fully standalone dishes. They taste amazing by themselves. I make a variation of this patty for burgers quite often (so good with sweet potato chips!). And the crab with a toasted sabayon in smaller portions on top of a fancy cracker/toast makes the most elegant canapé. But the flavours go together really well and I've only photographed it together, so I'll serve it up here in the one post! But the combination of earthy beetroot, sweet crab and smokey sauce is brilliant. Add a peppery leaves salad and you've got a perfect meal!
Word to the wise – don't decide to make a sabayon after you come home from an arms session at the gym! The whisking is a work-out all in itself.
Oh, and the beet patties are fairly fragile, so be super careful when flipping and serving.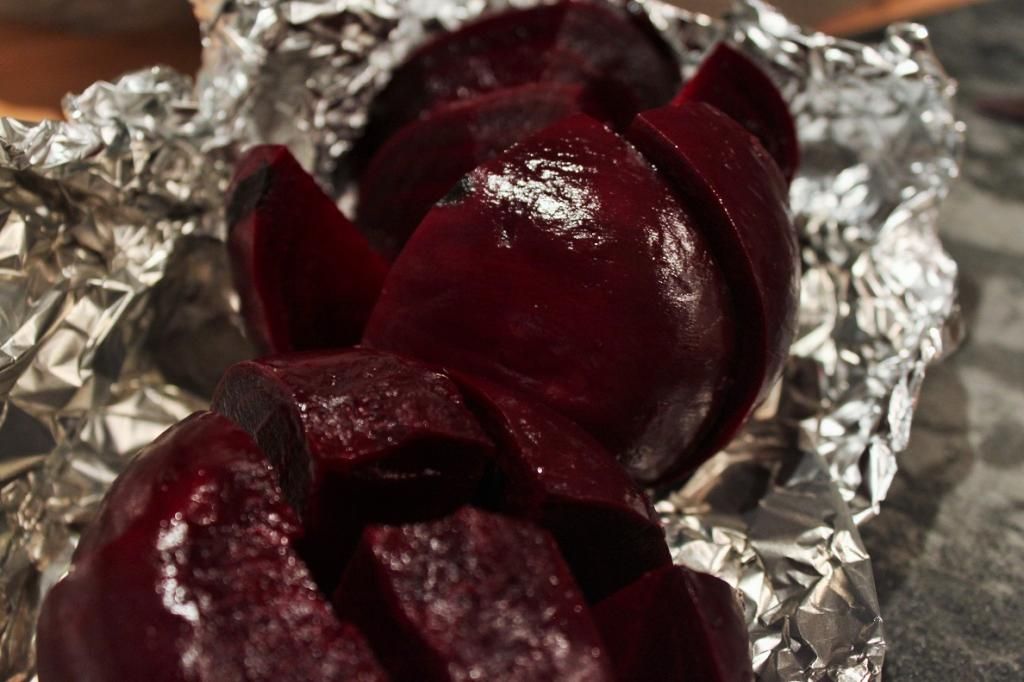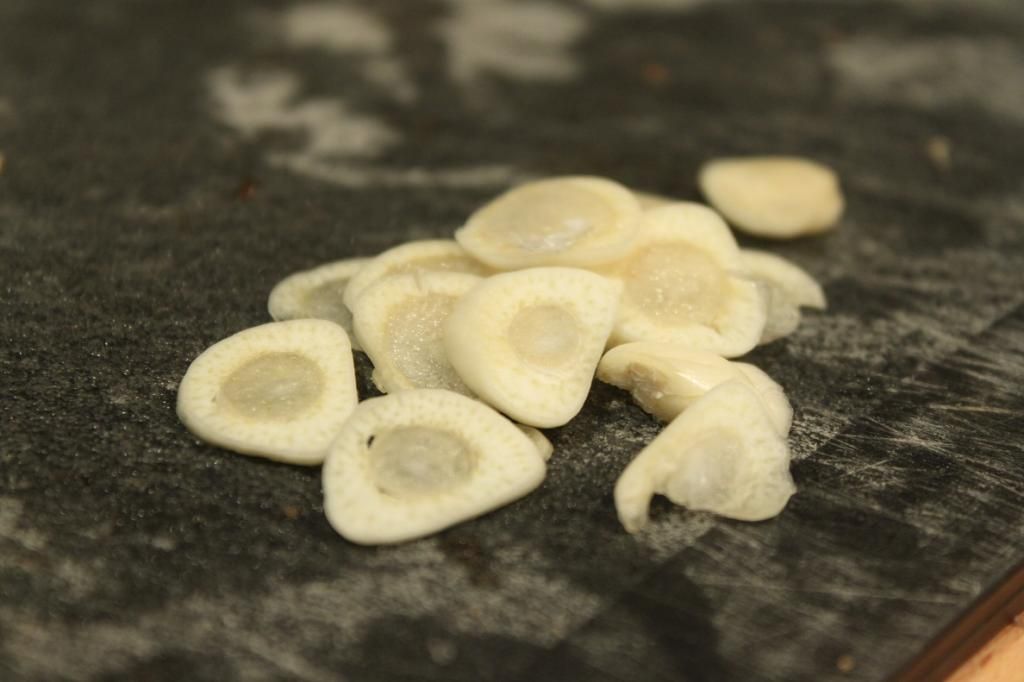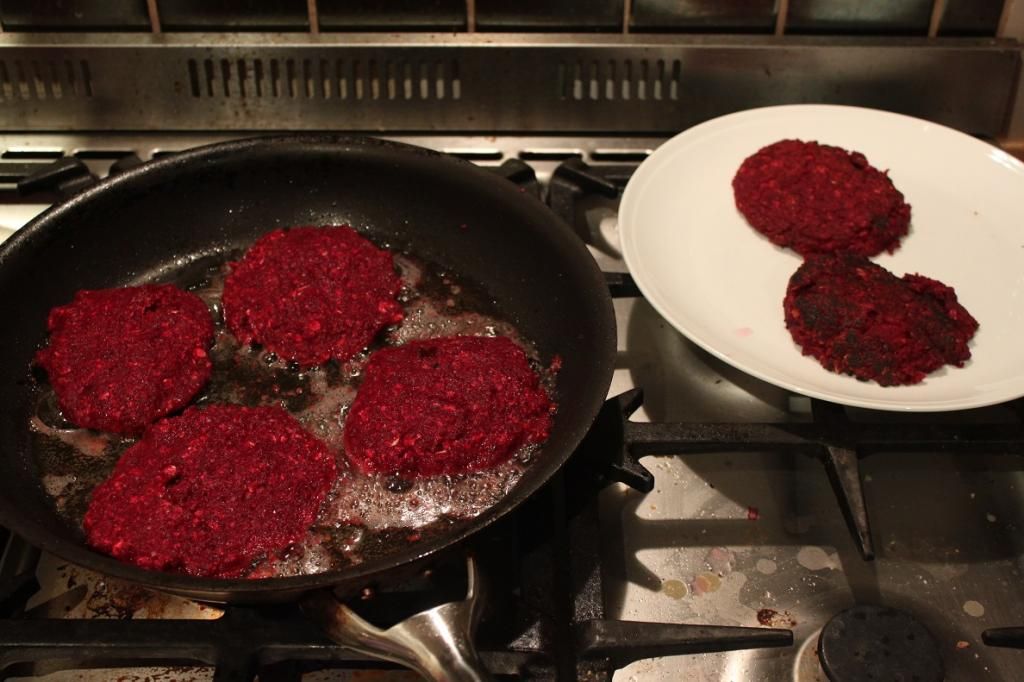 Roast Beetroot Patties
1 tbsp olive oil, plus more for frying
2/3 cup oats (GF if need be)
Preheat the oven to 170C. Scrub the beets, then drizzle with 1 tbsp oil and wrap tightly in foil. Place in the oven and roast until fork-tender – around 40 minutes. Set aside to cool. When cool, rub with your fingers to remove the skins. Cut into quarters.
Place the beets and lentils into your food processor and pulse 4-5 times to break up the veges a bit and combine. Add the salt, basil and egg and pulse another 4-5 times to blend well. Remove to a bowl and add the oats, mix in with your hands, blending together well. Form into approximately 8 patties and lay out on a lined baking tray (just to save dishes) and place in the fridge for half an hour to firm up.
H
eat a layer of oil in a large frypan to a medium heat and gently slide 4 patties in the pan. Cook for 5 minutes, or until the patties are crisp on the bottom. Again, very gently flip with a spatula and cook for another 3 minutes. Remove to a paper towel lined plate and tent with tin foil to keep warm while you cook the next 4.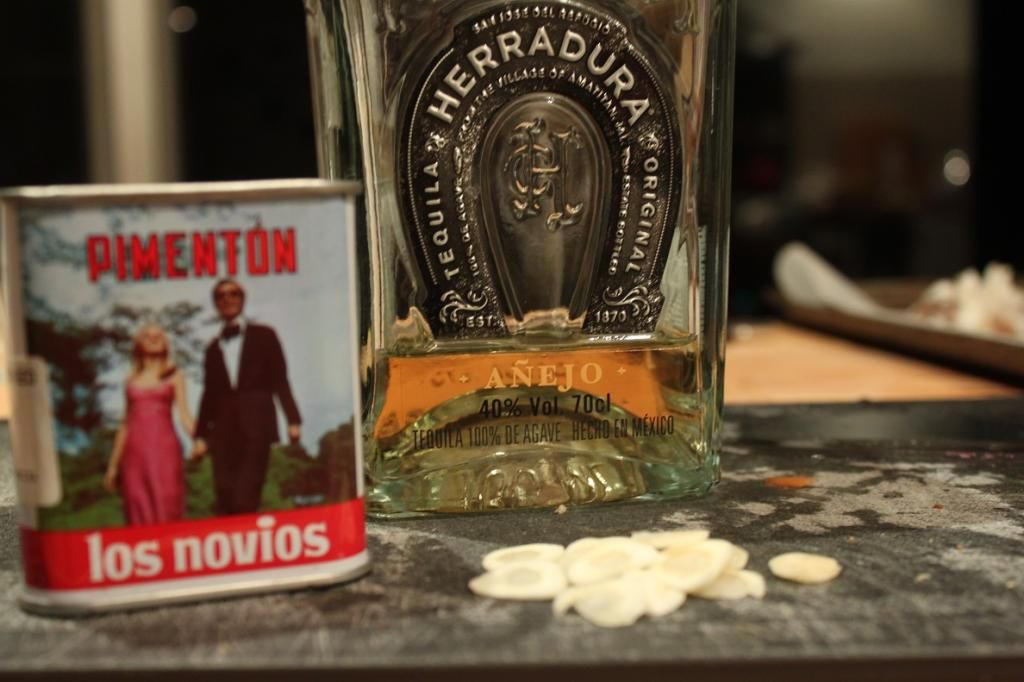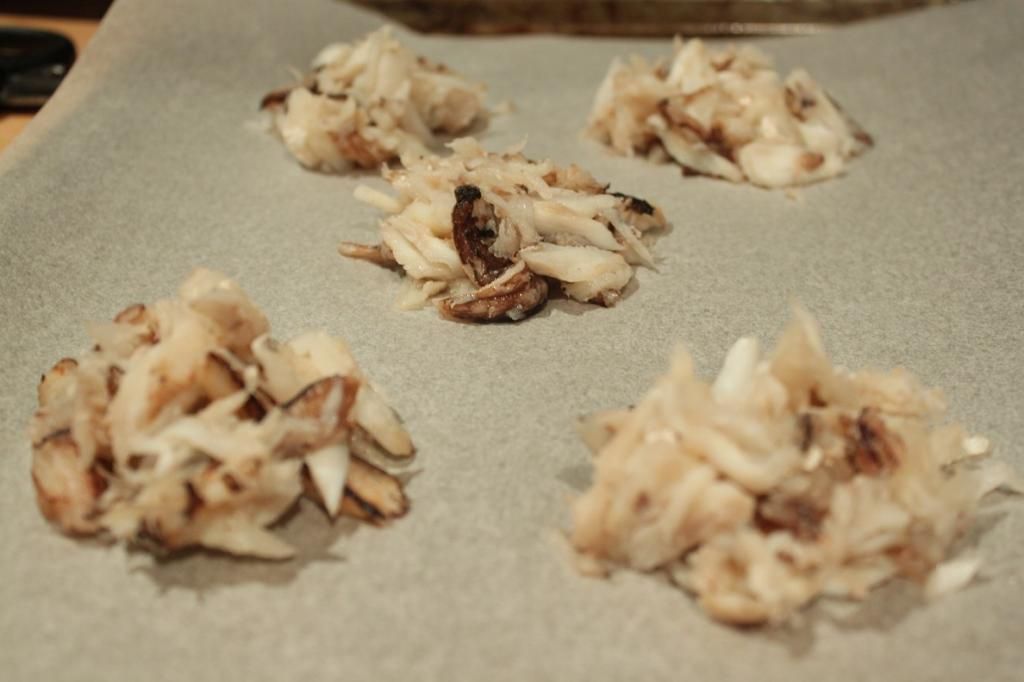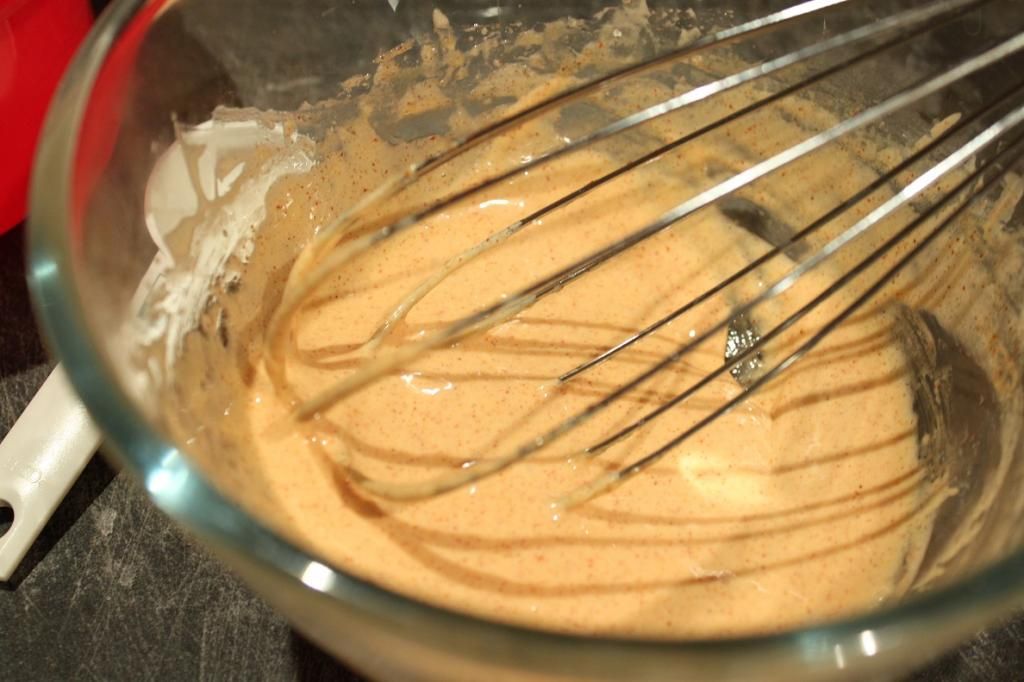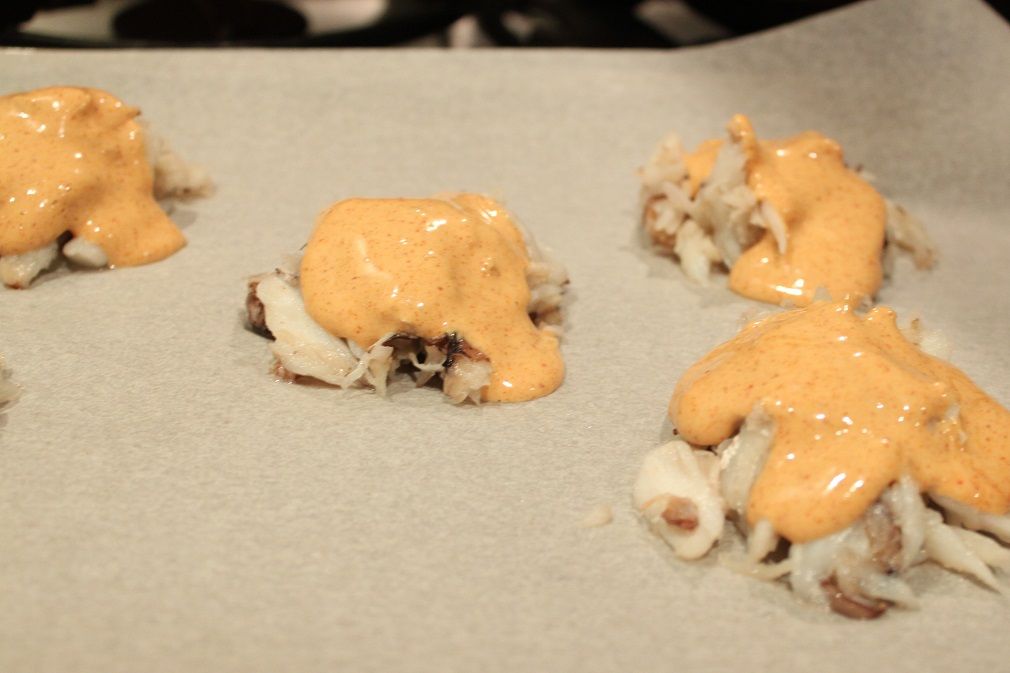 Smokey Tequila Sabayon on Crab
2
00g cooked crab flesh, picked over for shell and cartilage.
Heat a tbsp. of oil in a frypan over a low heat and put the slices of garlic in. Toss around in the hot oil until browned and crisp. Drain on paper towel.
Preheat the oven to 150C. On a lined baking tray, form 6 small, tight piles of the crab flesh.
Fill a small saucepan with water and place a glass bowl over it. Heat to medium, until there are gentle bubbles. Add the egg yolks and honey to the glass bowl and whisk constantly until the eggyolks triple in volume and lighten. Take off the heat and whisk whilst slowly drizzling in the tequila. Keep whisking until fully incorporated and then whisk in the salt and paprika.
Spoon a few tablespoons of the sabayon on top of the crab piles, then place in the oven for 10 minutes until the top is just browning and the crab is heated through.
To serve, place a beetroot patty on the plate and gently slide a crab pile on top. Serve with a green salad