Sometimes you get home late and it's dreary, miserable weather and you can't be bothered with the cooking, but you want something delicious. What is more delicious than melted cheese? Melted cheese with creamy avocado and tart pickles. I'd put this on the grill and immediately regretted not adding some spice. Which I remedied when I remembered the amazing Pig's Ass Sandwich Lance and I ate at Casselula in New York, with it's spicy dipping sauce. This isn't that sauce - not even close, but I needed something super quick and this more than adequately did the job.
So there I was, melted cheesy deliciousness in crunchy toasted bread, creamy spicy dipping sauce and a sipper of Rye. A perfect meal for sitting on the couch after a long day. And it all comes together in less than 10 minutes.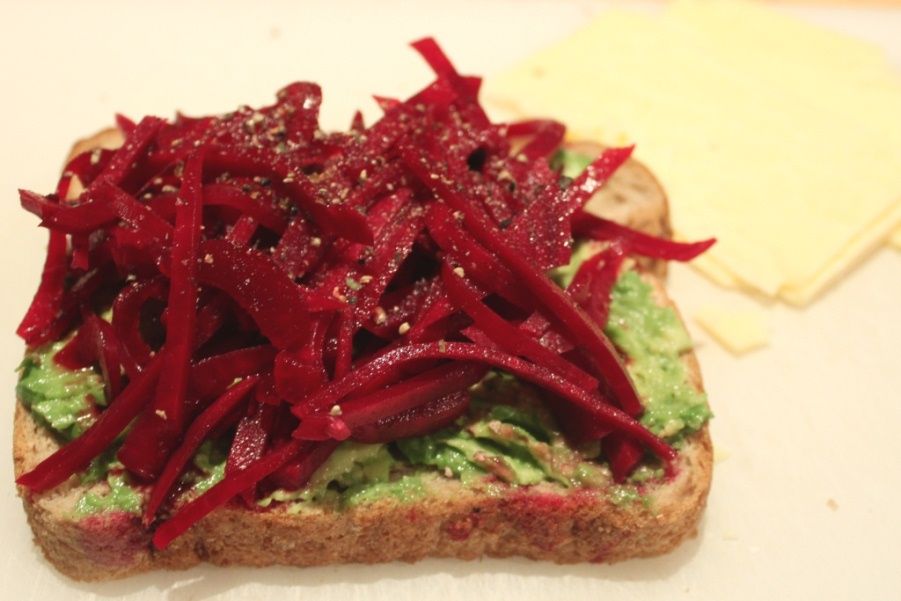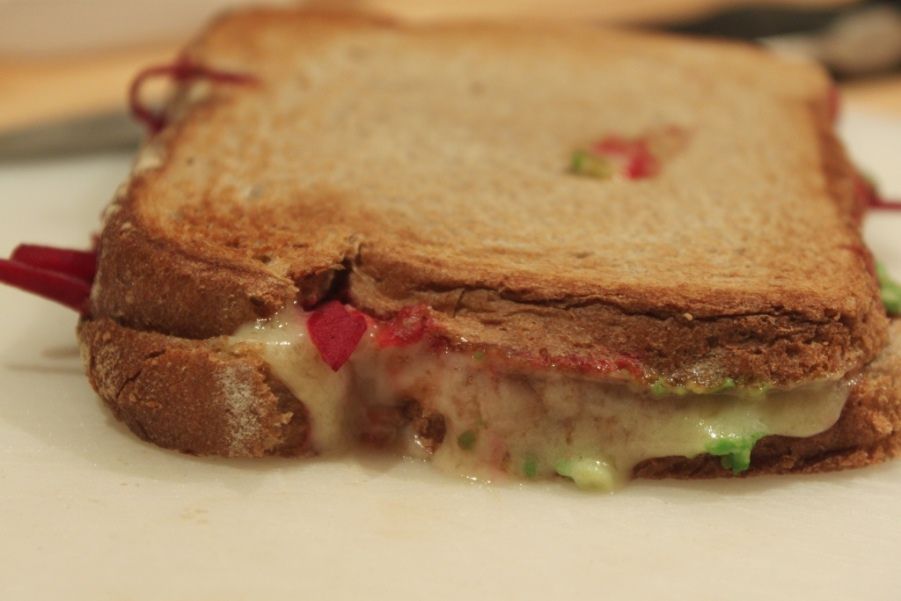 Sandwich
(makes 2 sandwiches)
Pickled beetroot and onion
Sliced Cheddar Cheese - sharp is better but it has to melt well
4 slices light rye bread
Dipping sauce
4 heaping tbsp greek yoghurt
1-2 tsp sriracha (to taste)
Slice the cheese and layer it onto two slices of bread. Smoosh ¼ of an avocado on each one, then drain and place a few tablespoons of the pickled vegetables on top. Top with the other slice of bread to make 2 complete sandwiches.
Put into the sandwich press and push down firmly to squash together.
In a small bowl, mix together the yoghurt and sriracha to your taste.
When the sandwich is toasty and golden with the cheese fully melted, remove and slice into strips.
Eat, dipping into the sauce as you go