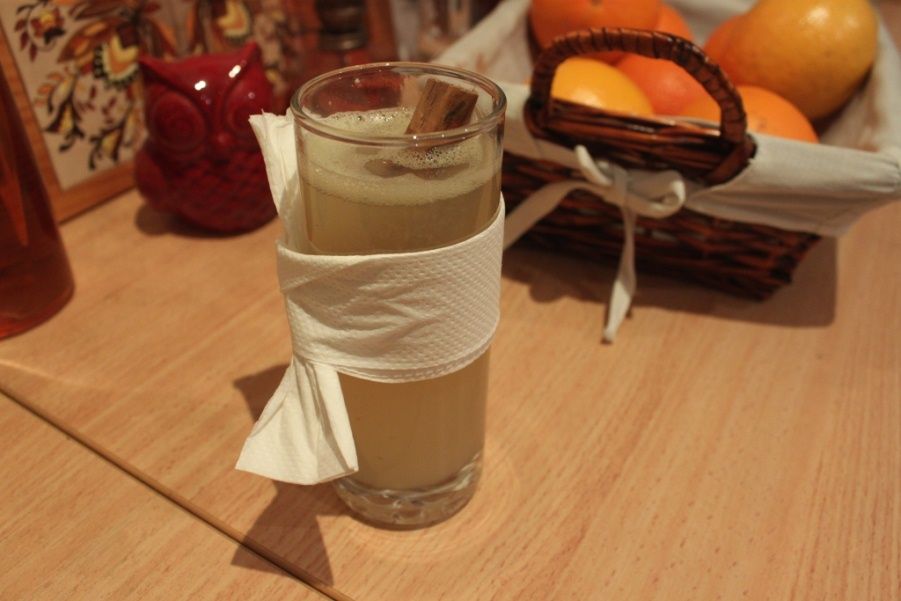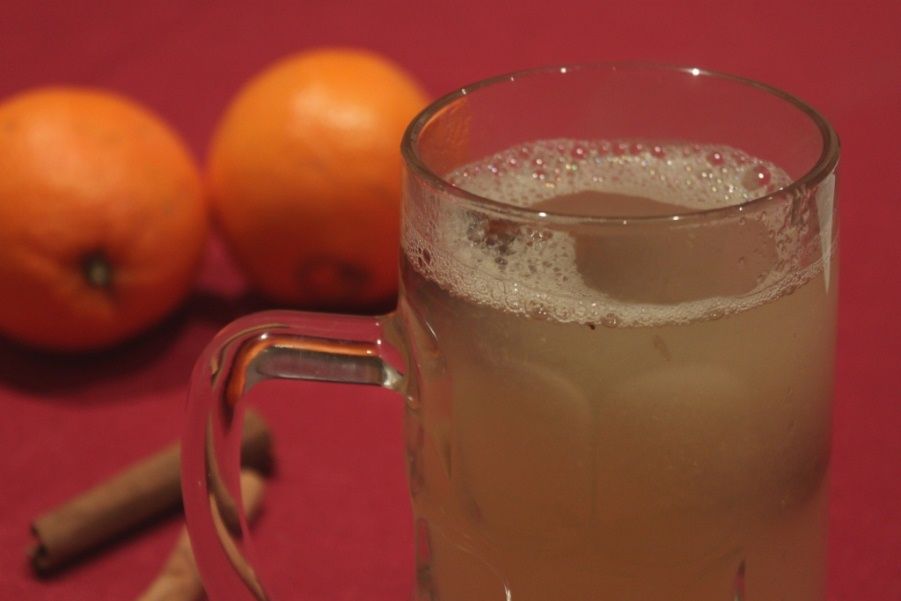 This mulled apple cider is all Lance's design. Traditionally we've made a mulled wine for Christmas in July, but having had mulled cider a few times over the last couple of winters, and loving it, Lance decided he wanted to give that a go. He wanted it to be a delicious cloudy cider and achieved this by adding apple puree. The spices are the same traditional mulled wine spices, but with more emphasis on the ginger and vanilla. I used homemade vanilla vodka, but use whatever you have at hand. Or, in a pinch, you can use vanilla extract (or add a vanilla bean in the mulling spices). Choose a drier style cider so it's not overpoweringly sweet.
I like this as the first drink of the night. It's quite sweet, but it is a very warming welcome in to your home for a Christmas in July party. If you reheat it or make it in the slow cooker and keep it warm, it also makes a good end-of-the-night, most people have gone home, sit on-the-couch warming your hands in a mug and chat til 4am drink.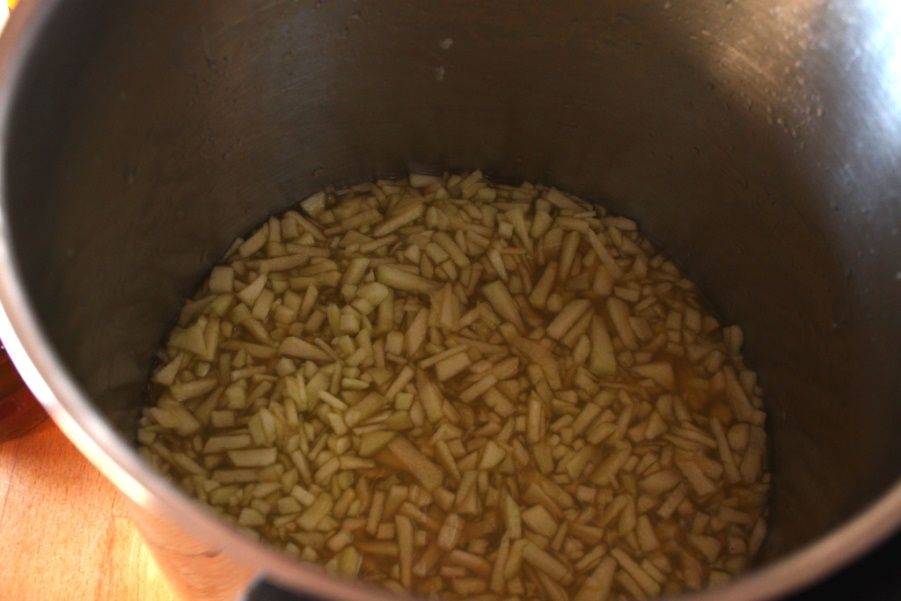 Mulled Cloudy Apple Cider
(serves 8-10 depending on glass size)
1 pink lady apple (or granny smith), peeled, cored and finely diced
90mL vanilla vodka (3 shots)
1 cup + 2 tbsp sugar (divided)
juice and peel 1 lemon
juice and peel 2 oranges
2 cinnamon sticks
5 cloves
2 bay leaves
thumb size piece of ginger, peeled and sliced
1 tsp whole allspice berries
8x 330mL bottles apple cider
Put the apple pieces, vanilla vodka, citrus juices and sugar into a small pot and bring to the boil. Simmer for 20 minutes until the apple has completely softened. Carefully blend this mixture to a puree in your blender. You can leave it to cool first if you want it to be safer to blend.
In a large pot, add I cup sugar, peel, cinnamon sticks, cloves, bay leaves, ginger, all spice berries and one bottle of cider. Stir over a medium-high heat until the sugar dissolves, then simmer on low until the mixture becomes syrupy and all of the spices infuse – around 20 minutes. Stir through the puree and remaining apple cider and keep on the low heat until
the drink is warm. Serve in mugs, with cinnamon sticks for swizzle sticks. Try avoiding the spices when ladeling into mugs.
For an extra kick, try adding a shot of spiced rum such as Coruba or Captain Morgan!
This can also be made in a slow cooker. Follow the above stages with the insert on burners and at the stage of adding the puree and extra cider, put the insert into the slow cooker and leave it on low for the duration of the party to keep it warm.