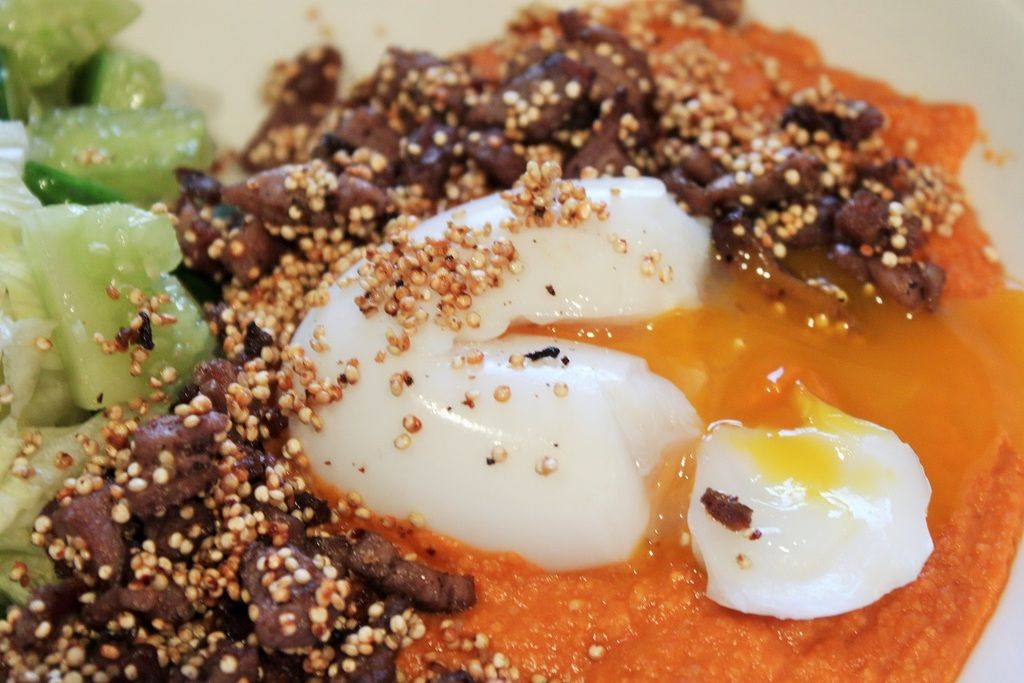 One of my colleagues has a mini farm on her property, with chickens and ducks. I've been the lucky recipient of a few dozen fresh chicken eggs and when I mentioned I'd never tried duck eggs before, she brought some in for me to try. Lance stressed me out a little by asking what I was going to do with them, because I had to make something special to match the specialness of the duck eggs. The pressure was on! I didn't know anything about duck eggs, apart from the fact that they're bigger than chook eggs. And from ducks. I was told to expect richer, creamier eggs. A large yolk. They are fattier than chook eggs, but also have a higher protein content. They're apparently great to bake with, and great for egg-heavy things like custards and soufflés.
Ok. Well, with this knowledge but still no personal understanding of what to expect, I thought the first try would be best kept simple. A nice poached egg to let the flavours shine. (Yes, I know this is technically a soft-boiled egg, but David Chang calls this version a poached egg in my Treme cookbook and if it's good enough for him, it's good enough for me). Making a poached egg a meal, I thought I'd make some hummus mash of sorts, flavoured with a capsicum Lance had smoked on the weekend (my house is currently filled with an array of yummy smoked things, like salmon, capsicum, cashews as Lance experiments with a new chamber smoking technique). Just some roast capsicums will suffice if you don't have a Lance/smoking fiend around you. If you do it yourself, really char the skins so they have a little smokiness, and add a teaspoon of smoked paprika to ramp up the smoke flavour more. Instead of tahini, I thought I'd toast and blend some sunflower seeds in the mix, and subbed balsamic vinegar for acid instead of lemon juice to add an extra layer of complexity to the smoke.
I beefed up the whole situation with some leftover roast lamb and toasted quinoa adds heft as well as salt and texture. Sub in whatever leftover meat or even chorizo or bacon as you see fit. A bit of a green salad adds some fresh crunch and voila…a lovely meal comes together.
So, my verdict on the duck eggs? The taste is basically the same as chicken eggs, but with a creamier mouthfeel. If you are into your #yolkporn like I am, duck eggs will be right up your alley! The yolks blended into the hummus to make it rich, without having added all the olive oil of a normal hummus. Definitely think I'll be adding duck eggs to the repertoire!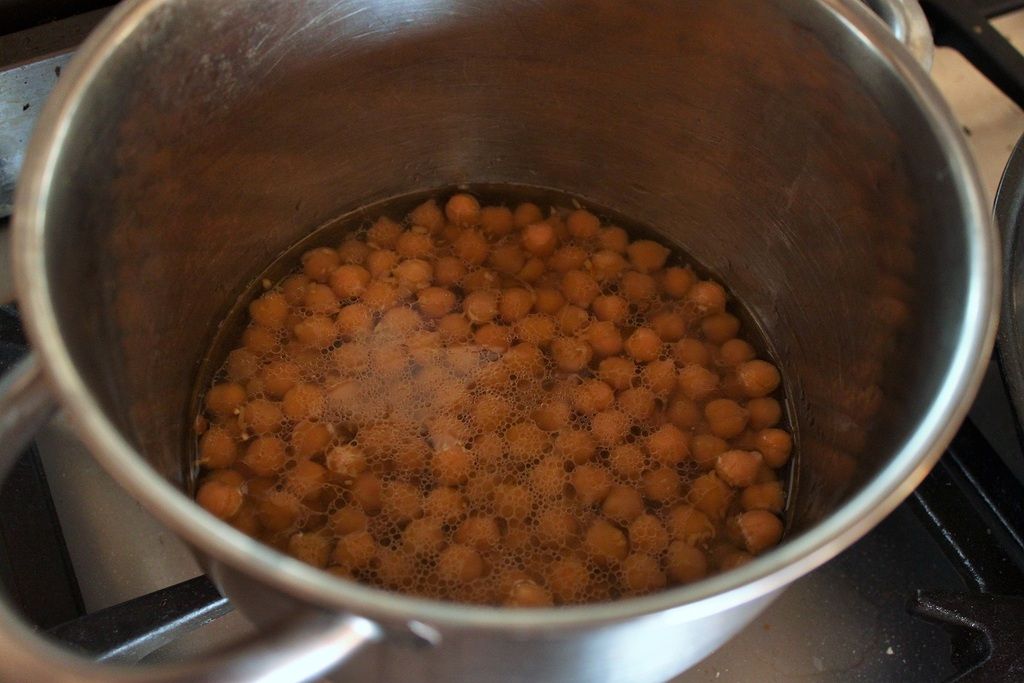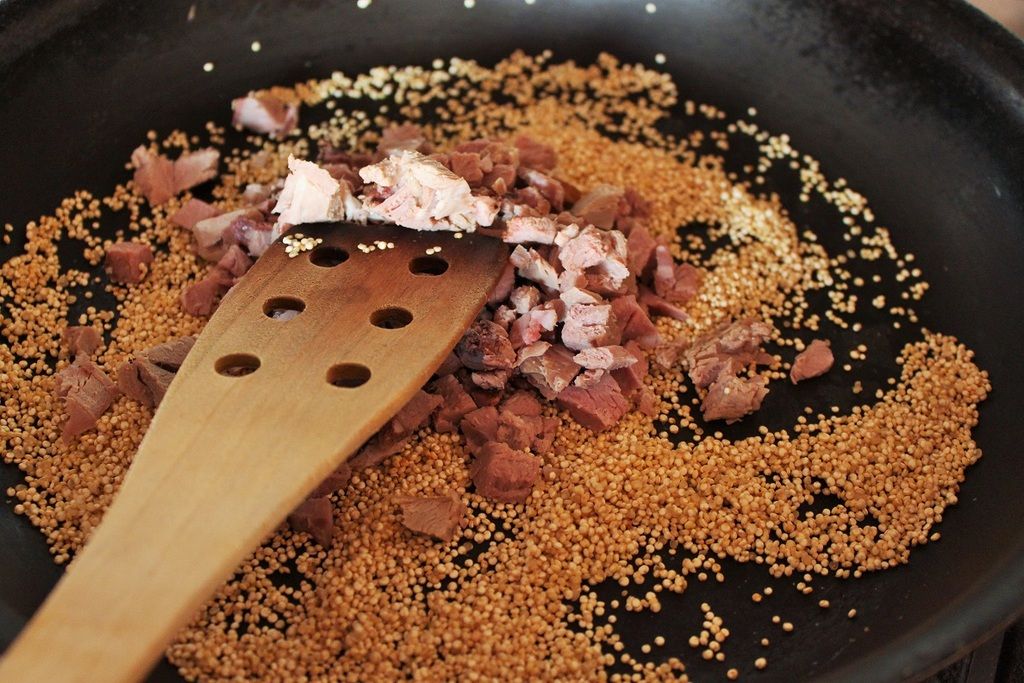 Smoked Capsicum Hummus with Toasted Lamb, Quinoa and a Poached Duck Egg
1 tin chickpeas, drained and rinsed
1 cup chicken or vegetable stock
1 smoked capsicum (or roasted capsicum if you can't access a smoked one, with 1 tsp smoked paprika)
¼ cup quinoa, rinsed and dried
2 duck eggs, room temperature
Heat a medium saucepan to low and toast the sunflower seeds for 2-3 minutes, tossing the pan here and there to stir until it smells nutty and toasty, but not browned. Pour out onto a cutting board or plate and set aside to cool. In the same saucepan, add the olive oil and garlic, and cook for 1-2 minutes or until translucent. Be careful not to burn. Add the stock and chickpeas and bring to a steady simmer.
Peel the skin off the smoked capsicum (much like roasting them, it should come off fairly easily), core, de-seed and roughly chop. Stir into the chickpeas and leave to simmer for 10 minutes for the flavours to fuse. Remove from the heat, add the sunflower seeds and blend the whole thing until smooth with a stick blender. Stir through the balsamic vinegar, check for seasoning and set aside with the lid on to keep warm.
Bring a small saucepan of water to the boil. Prepare a bowl of ice water. Gently lower the duck eggs into the boiling water and set a timer for 4 minutes, 30 seconds.
Meanwhile, heat a frypan to medium high and add the quinoa and lamb. If the lamb isn't very fatty, you might need to add a tablespoon of oil to stop it sticking. Mix around to heat the lamb and toast. The quinoa should go a light golden colour and the edge of the lamb will crispen.
Pull the eggs out of the water and plunge into ice water to stop the cooking and cool enough to be able to handle. This should only take 30 seconds or so.
Plate the hummus, then gently peel an egg and serve on top, you can either split it to have the yolk spill out or leave it whole for the diner to do. Mix the sumac into the quinoa mix and season. Sprinkle over the top. Serve!