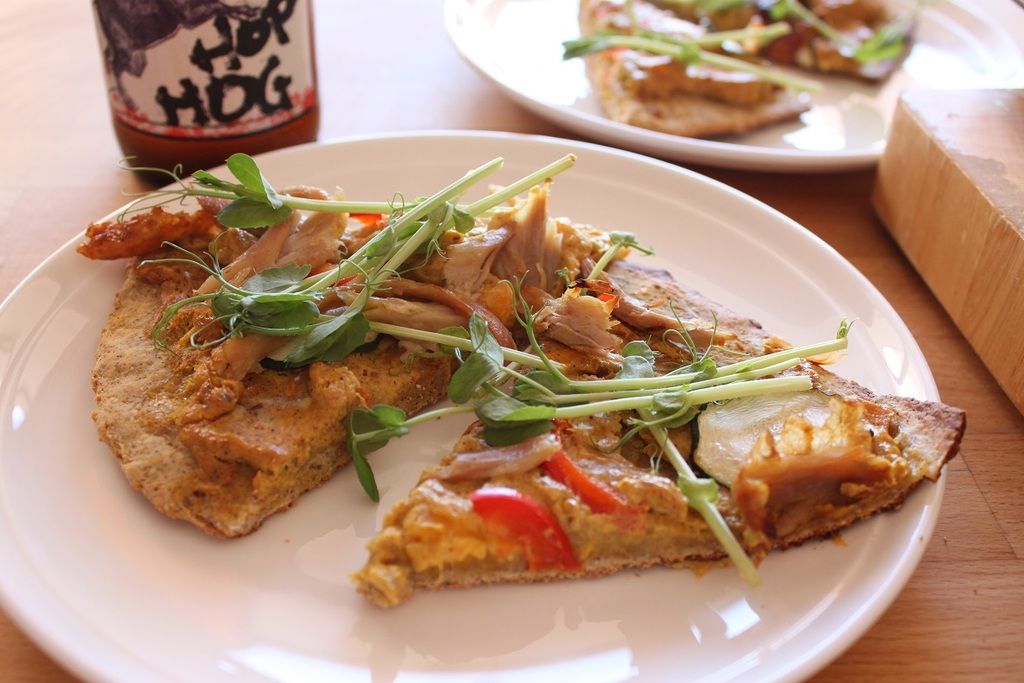 Sometimes you need pizza. There's no way around it. And it has to be real pizza. A real dough base, not just the usual cheat method of using a Lebanese loaf and spreading on your toppings. And then you need a beer and to sit outside in the fresh air and sunshine with your pizza and your husband and reflect on how good life can be. That despite being bone tired from a long and hard crabbing session that was mostly fruitless (although eating the crab hot out of the pot that night with fresh bread and butter still made it feel worthwhile), an afternoon of good food, good weather and good conversation is all it takes to get over the exhaustion.
This is a pretty simple dough that was made a bit more exciting (not to mention good-for-you) through the addition of two types of pulse flour. I had a little bit of lentil flour left over from my Secret Cake Club baking, and added some chick pea flour to total half the flour. You could use all chick pea flour seeing as that is pretty easy to get, but making your own lentil flour is pretty easy if you've got a coffee grinder. In which case, you could also use all lentil flour. As with my baking experimenting gone awry, the addition of a little arrowroot powder ensures the dough binds properly. The molasses in place of the normal sugar adds a smokey sweetness to the nuttiness that the beans bring. Leave it to proof for half an hour while you make the sauce and chop some veges and it's a pretty quick way of getting a real pizza base in your life.
This makes two just-bigger-than single serve pizzas, by themselves enough for around 3 serves. Or 4 serves if you have a side salad. The toppings are fairly easy to change in and out of the sweet and spicy cream cheese sauce. Mine were what were to hand. Although the sauce and lentil base is flavoursome enough that the toppings play textural counterpoint as much as anything. Fresh greens on top are one of my favourite things to do with pizza, you could probably get away with just that.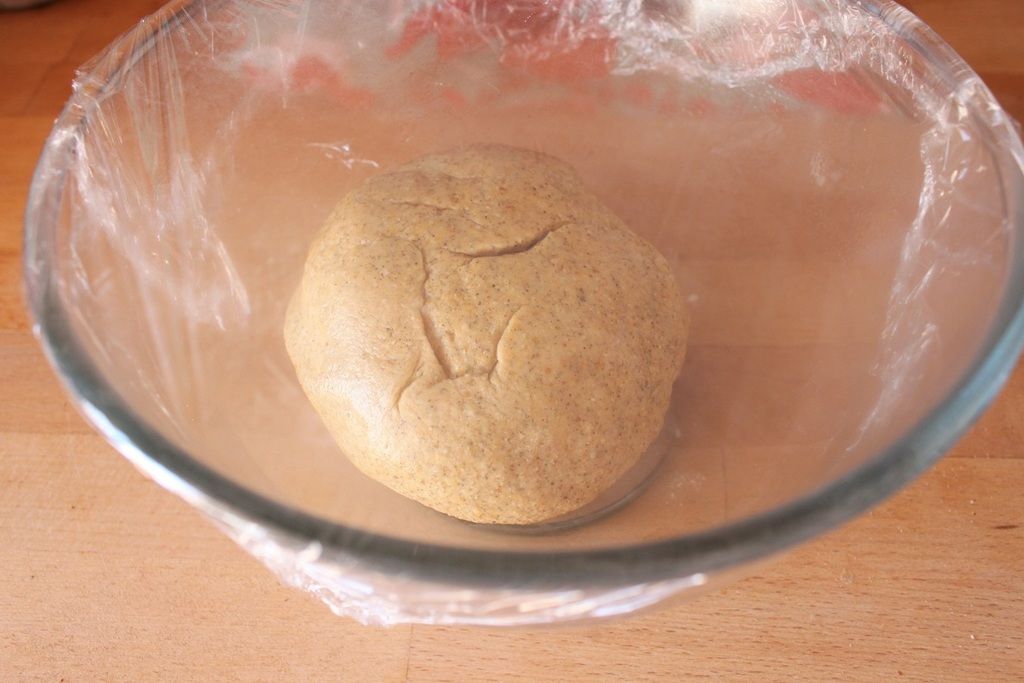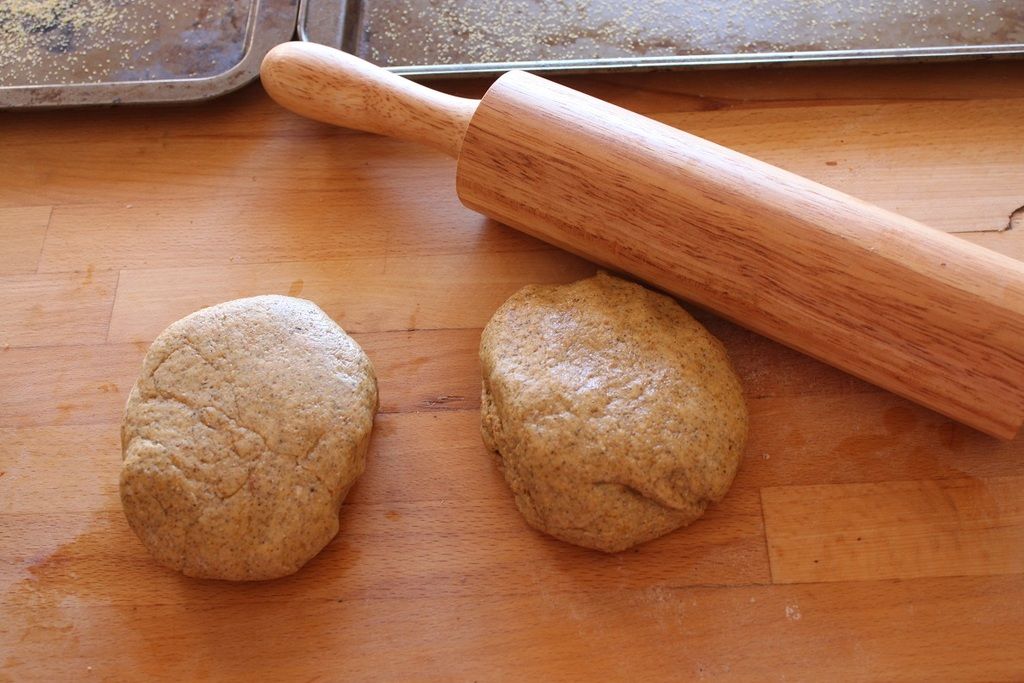 Pulse Flour Pizza Base
½ cup chick pea flour (or one cup of chickpea flour)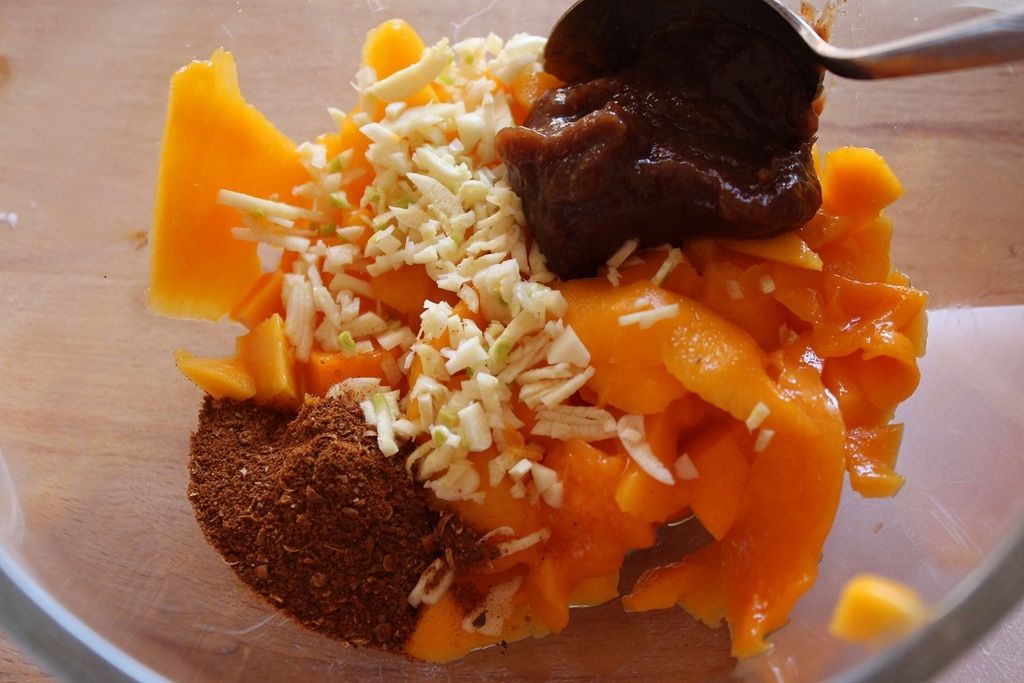 Ras el Hanout Mango Ricotta Sauce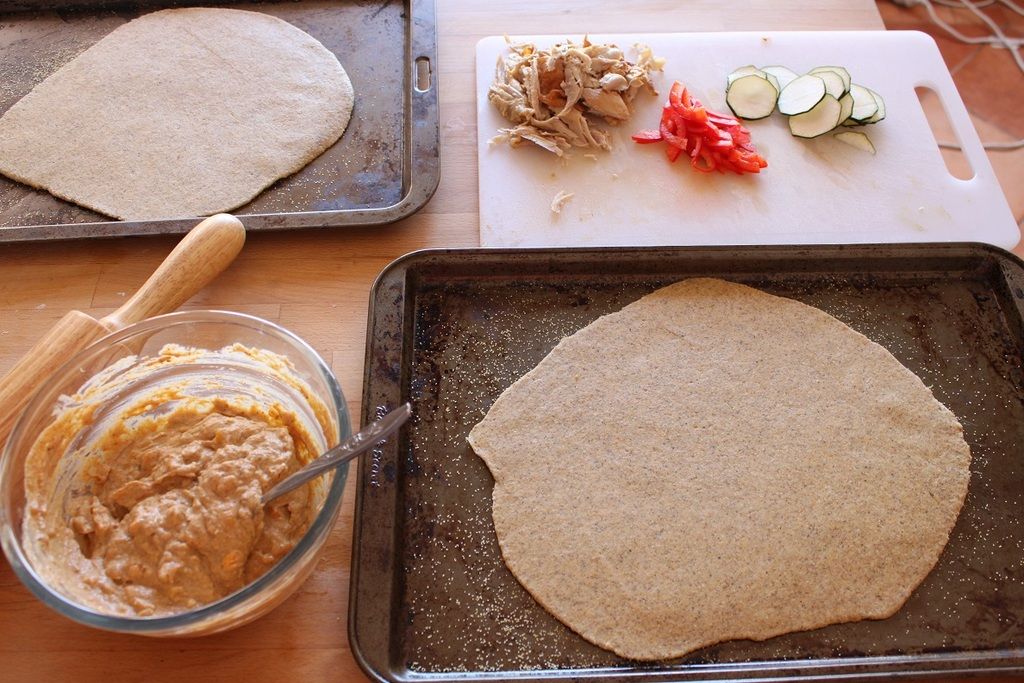 Toppings
¼ roast chicken, meat shredded
¼ zucchini sliced into thin rings
½ red capsicum, sliced into thin strips
Mix the flours together in a large bowl with the salt and yeast. Make a well in the centre and add the olive oil, warm water and molasses. Stir the liquids together first, then slowly bring in the flour until it becomes a shaggy mess. Knead for around 5 minutes until it forms a smooth ball. Pop in an oiled bowl and cover loosely with plastic wrap and set aside to double in size.
Meanwhile, mince the garlic, dice the mango and mix all of the sauce ingredients together until well combine. Slice your toppings as desired. Heat your BBQ or oven to 160C
Punch down the dough to remove some of the air, then divide the dough into two. Roll the each ball of dough out to around 2cm thickness. Sprinkle 1 teaspoon of cornmeal on two baking trays and lay the pizza bases on top. Cover with toppings and bake in the oven, or on a lidded BBQ for 15 minutes or until base is golden at the edges and the cheese mixture is browning.