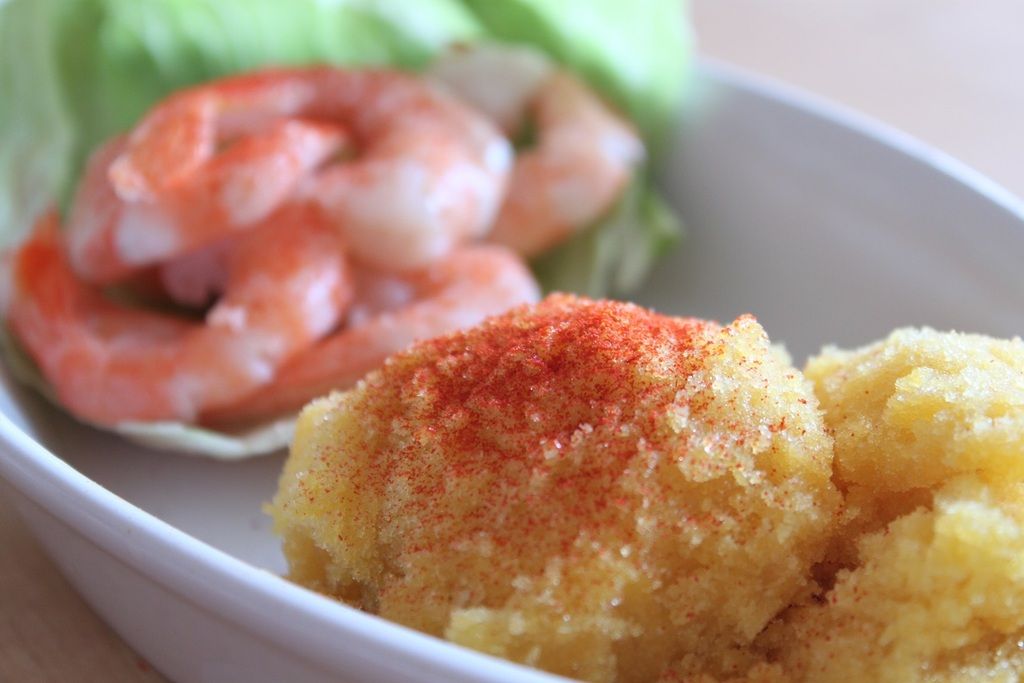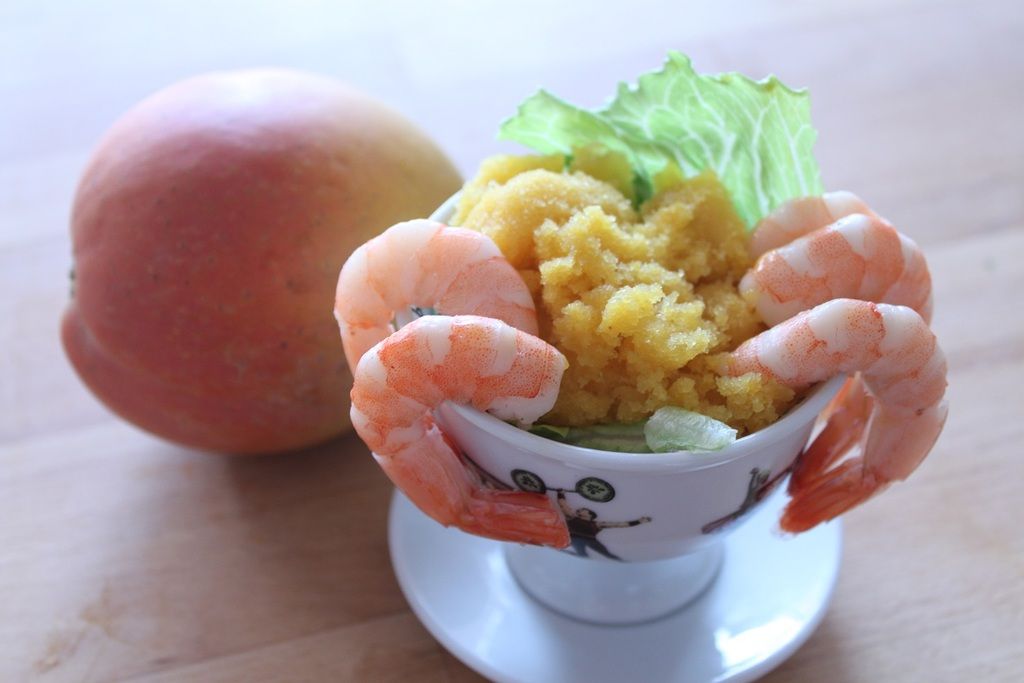 Lance doesn't like sorbet. In fact, when he saw me pouring this mango mix into the ice cream maker, we had a conversation a bit like this:
"Ooh, you're making me ice cream! What flavour are you making?"
"Not ice cream, something different"
"What? Hang on, are you WASTING our mangoes making sorbet? You don't love me!"
And yet, there I was, making sorbet for us as part of our date night dinner. Now, I see what you're thinking

- maybe he's right. Maybe if I know he doesn't like sorbet but I'm still specifically making it for an important meal – then maybe I don't love him. First, how dare you question my love! Secondly, remember the
pie incident
?
Yeah. And remember our
Wills Domain Degustation
? Lance loved the herby sorbet palate cleanser.
I would never serve Lance a sorbet for dessert. Nor would I serve him a nut milk ice cream, or coconut milk ice cream for dessert. This sorbet? Not a dessert. This sorbet is an entrée (or appetizer, for my American readers! Hi!)
Riffing on the herby sorbet we both loved, I decided to make a more 'savoury' sorbet that would in essence be the sauce for a fun spicy and fruity prawn cocktail. Using some of our homegrown mangoes and jalapeno, I added some tamarind for a tart hit. Served with some cold prawns that are dusted with some smokey hot paprika and the traditional iceberg lettuce bed, it was quite the cute little dish. And a perfect date night/dinner party appetizer as everything can be made in advance. Just churn the sorbet right before you want to serve it.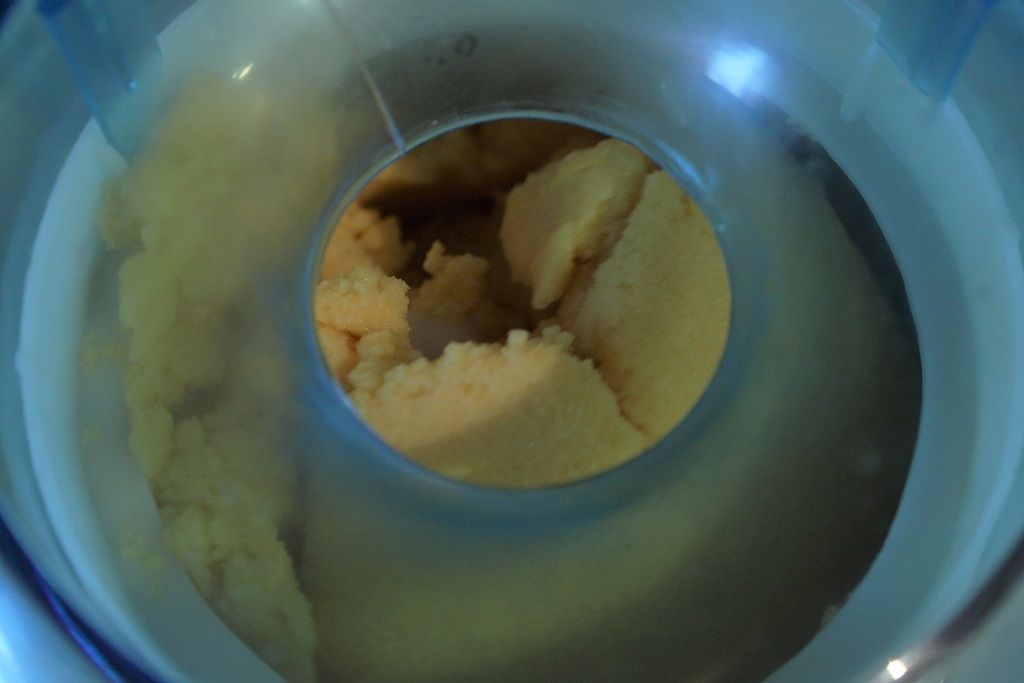 Mango Tamarind Prawn Cocktail Sorbet
5 tsp tamarind puree
¼ tsp pepper
½ tsp salt
2 jalapenos
3 mangoes, flesh removed
cooked, cooled prawns (6 or so per person)
iceberg lettuce, shredded to serve
hot smoked paprika, to serve
Finely mince the jalapenos and add the mangoes, water, tamarind puree, salt, pepper, jalapenos and egg white and blend until fully homogenised. Leave for 5 minutes to allow some of the air to leave the mixture, and then give one quick stir before pouring into your ice cream maker. Churn for 30-45 minutes, depending on your machine's instructions.
Place lettuce on your serving plate/bowl. Scoop a ball of sorbet on top of the lettuce, arrange the prawns artfully and dust with smoked paprika. Serve immediately.
Leftover sorbet can be tightly wrapped in the freezer for a week. Soften in fridge 30 minutes before serving like this again. Alternatively, blend up with a little tequila for a killer cocktail!