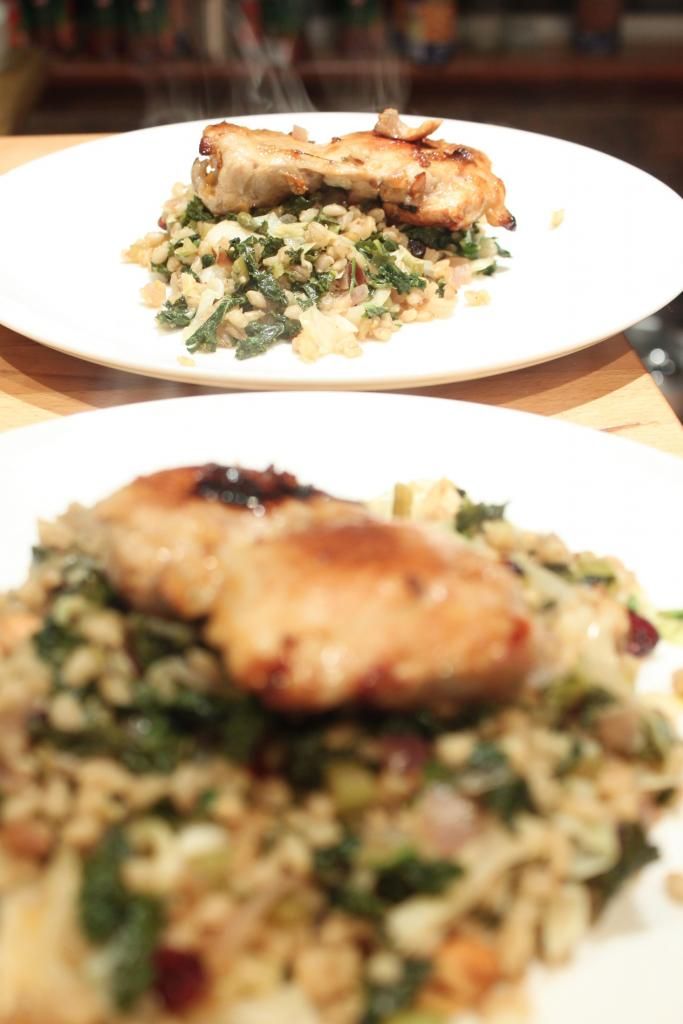 With the exception of slow-cooked meats, it's very rare that the meat is the main star of our everyday meals. If I'm BBQing or grilling meat, I tend to leave it plain and cook it well, then make salads and sides that shine. Or make a kick-arse sauce to go on it. That tends to be the same when you eat out as well. It's *just* a steak (albeit a good quality one) until they add the mushroom sauce or pepper sauce or red wine jus. Partly at home, it's a cleaning issue. And partly a timing issue. I rarely think ahead enough to marinade the meat before I cook it. But the acid and booze in this orange juice marinade only needs a small amount of time to make a big impact on the chicken. So you can marinade the meat for half an hour while you prep the veges and get the barley cooking. You then use the same marinading liquid to braise some kale and cabbage and bam! Flavourful dinner with zero wastage. Cook the chicken over a medium-high heat to get a nice crispy brown outer layer and still have the centre juicy.
The barley with greens still is kinda the star here, with it's tart/sweet pops of cranberries, briny capers, crunchy cashews and sweetly braised greens – but the chicken holds it's own without any further accompaniment if you served just the chicken. And that is a rarity in my household!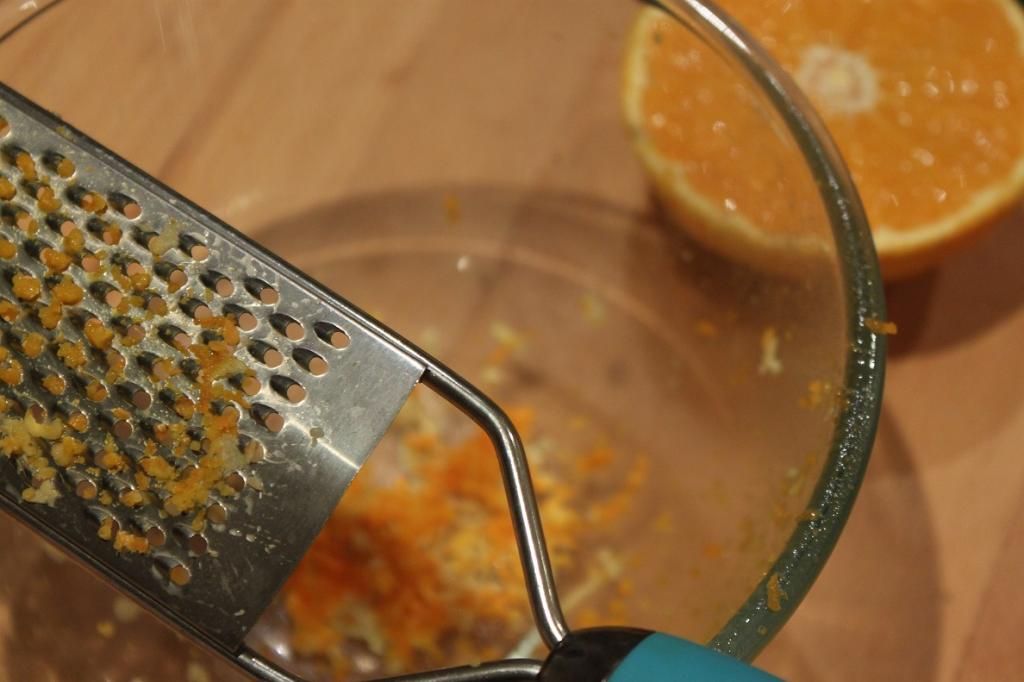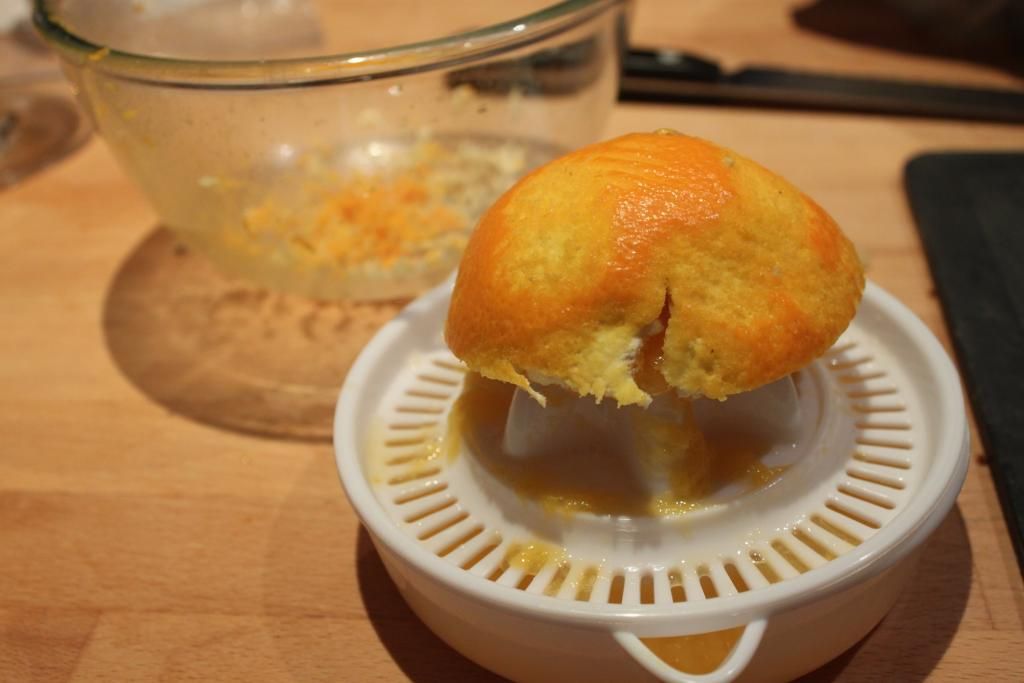 Orange Chipotle Chicken with Braised Greens and Barley
Marinade
Zest and juice from one orange
Thumb tip size piece of fresh ginger, finely grated
30mL dark rum
1 chipotle in adobo, minced
3 tbsp olive oil
3 chicken thighs
¾ cup barley
1 ¼ cups water
¾ tsp vegetable stock powder (or salt)
Olive oil
1 onion, diced
2 cloves garlic, minced
2 stalks celery, diced
½ bunch kale, ribs removed and shredded
¼ cabbage, shredded
2 tbsp dried cranberries
1 tbsp capers
¼ cup roasted cashews
2 tbsp minced fresh parsley
Mix all of the marinade ingredients in a glass or other non-reactive bowl add the chicken thighs, toss to coat. Cover with plastic wrap and leave to marinade for 30 minutes. Drain the chicken, reserving the marinade.
In a medium size pot, mix together the vegetable stock powder or salt. Add the barley. Cover, bring to the boil, then reduce to a simmer. Cook until the barley is tender, but still retains it's shape and a slight 'chew' – around 25 minutes.
While the barley is cooking, heat a splash of olive oil in a frypan over medium heat. Add the onion and cook 10 minutes until softened and golden. Add the garlic and celery and cook a further 5 minutes or until the celery has softened. Add the kale and cabbage, stir it through to coat in the onion mixture, add the marinade and braise for 10-15 minutes until the kale and cabbage is wilted and cooked through.
Heat a second pan or a BBQ grill to high and add the chicken pieces. Cook for 5 minutes until nicely brown on the outside and half cooked through, then turn and cook on the other side for 3-5 minutes until cooked through and brown on the other.
Stir the cooked barley through the braised greens, take off the heat and stir through the cranberries, capers, cashews and parsley.
Plate up the barley, then place a grilled chicken piece on top