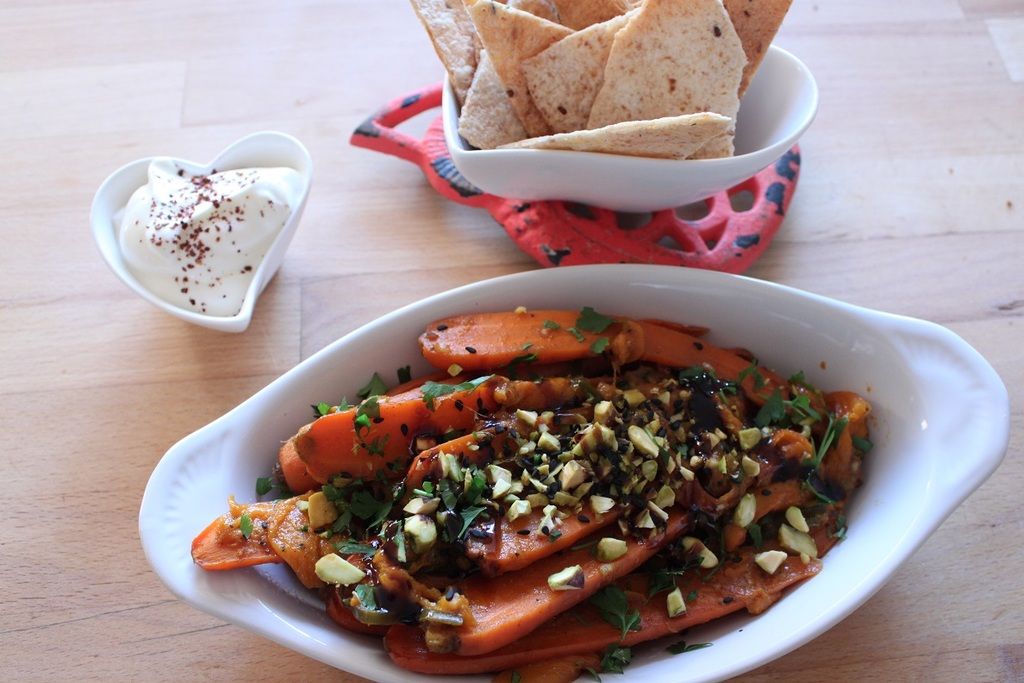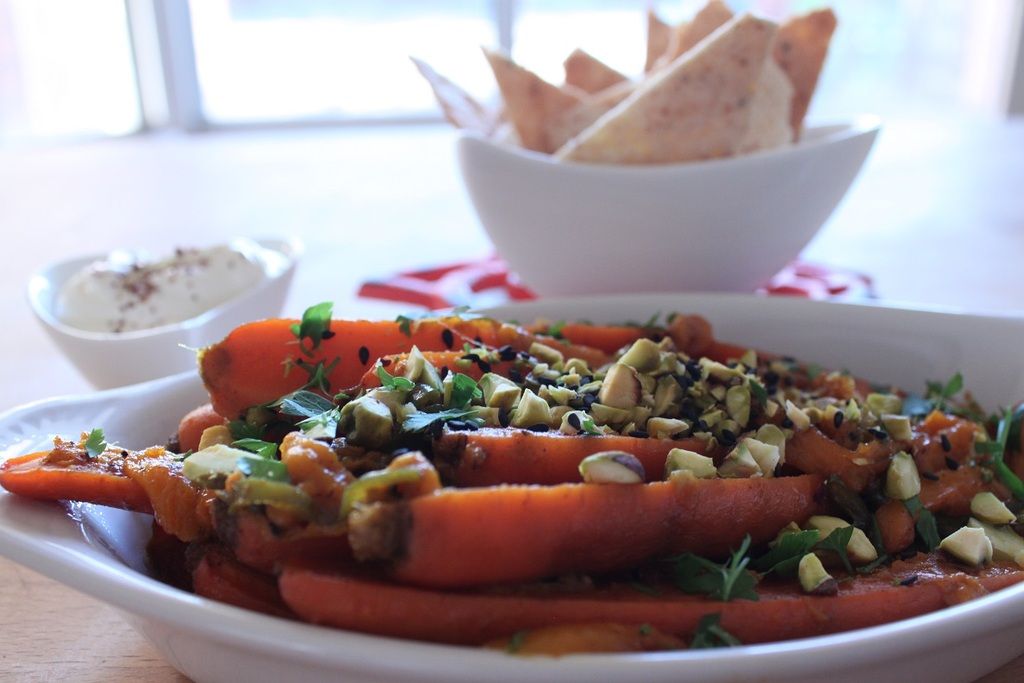 I don't have much to say about this recipe, other than I had a bag of lovely baby carrots from the Nanna Shop. And I had a one lone mango left from my tree. And I was reading a book on Moroccan and North African cuisine. It all sort of just happened, from there. Cumin, fruit and vegetables. Simple, but tasty. Like a mango-ey version of honey roasted carrots. If you can, toast some cumin seeds in a pan and grind to a powder yourself.
This is a sweet vegetable dish, so it's a perfect accompaniment to richer, fattier meats like lamb. And drier style wines. We ate it with toasted tortillas, Greek yoghurt and lamb sausages. All in all, a very nice enjoyable meal.
I had leftovers with a poached egg the next day for lunch.
Cumin Mango Roast Carrots
500g baby carrots, scrubbed
1tbsp olive oil
1 mango, peeled, sliced
¼ tsp ground cumin
¼ tsp ground cinnamon
1 jalapeno, finely sliced
Generous sprinkling sea salt and fresh black pepper
Toasted pistachios, roughly chopped
Sesame seeds (I used black, but white are fine too)
Sprig of coriander, leaves removed and finely chopped
Drizzle balsamic glaze
Make sure the baby carrots are approximately the same thickness, so cut in half lengthwise if necessary. Drizzle with olive oil, the cumin, cinnamon and season well with salt and pepper. Toss to coat. Add the mango and jalapeno and toss gently. You don't want to break the mango up too much.
Roast for 20-25 minutes, or until mostly tender, turning at around the half-way mark and coating the carrots in the mango that's broken down.
Turn up the oven to 200C and cook for a further 5-10 minutes, so the sugars caramelize a little.
Remove from the oven, drizzle with balsamic glaze, sprinkle with the nuts, seeds and coriander.