Watching cartoons is a guilty pleasure of mine. Despite being 31. I love old kids cartoons. I love Disney movies. I love adult cartoons like Archer. I love Spongebob Squarepants. Here's a photo of me meeting Spongebob and Patrick Starr back in 2011.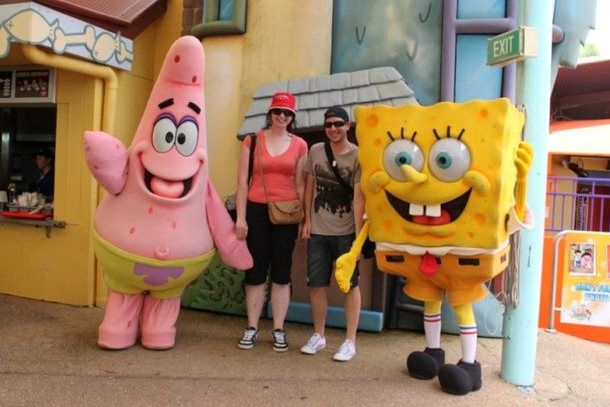 And me with Lego Spongebob in 2009.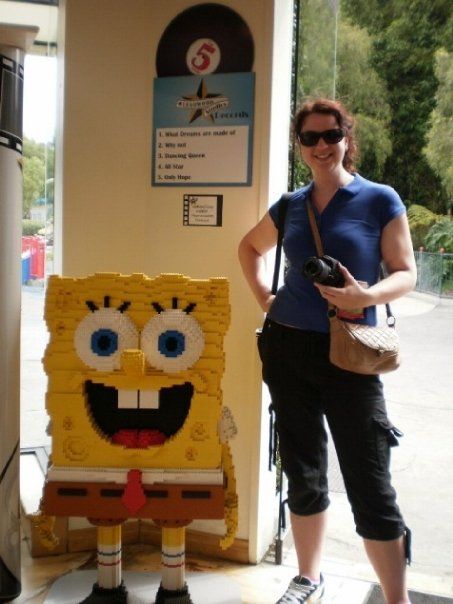 So when we went for our annual crabbing trip and we caught our full quota this year and I was thinking of the different ways of cooking with the crab, I decided one dish would be Krabbie Patties (which I'm pretty sure are actually beef in the cartoon). This is just a slightly different take on the prawn burgers I made as part of my Tapas Sliders Night (seriously, need to do another one of those!) and as such, if you don't have crab meat you can substitute it with much-easier-to-find prawn. One day, I will get around to posting that recipe. It's delicious. And those I usually serve with a mango salsa. So this I served with a mango guacamole.
I served these with bread to make sandwiches/burgers (I didn't have buns at home but a nice soft bun would've been better), and then the next night we had tacos with the leftovers. It made 6 patties.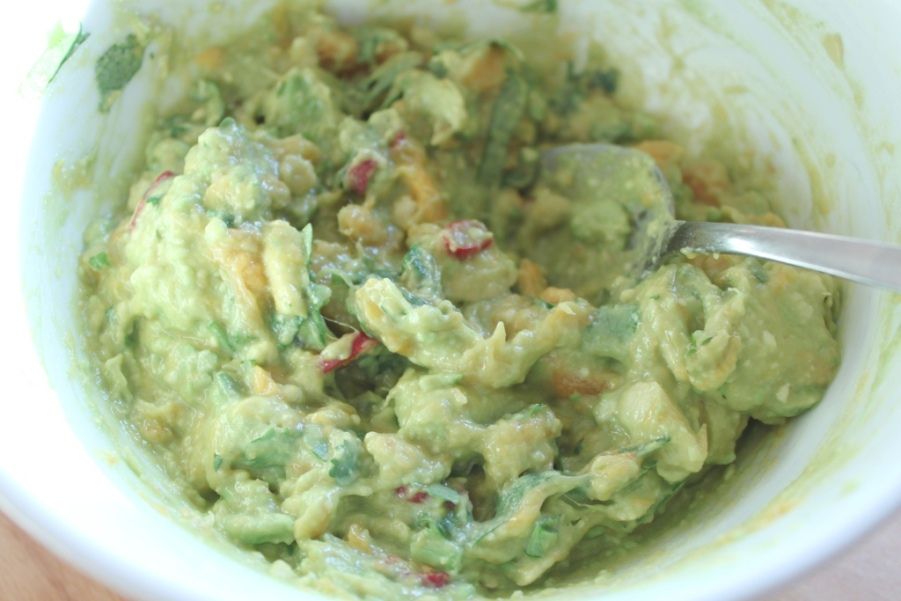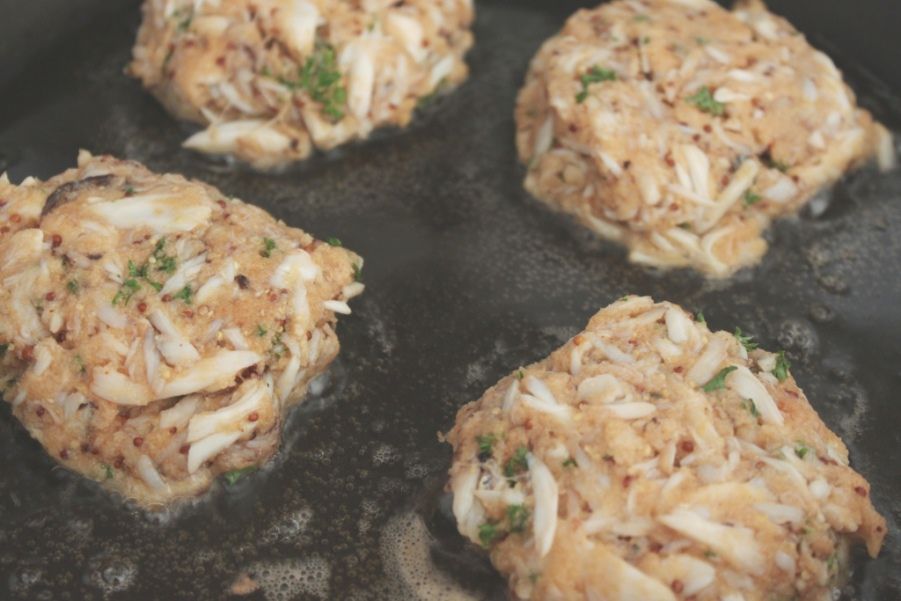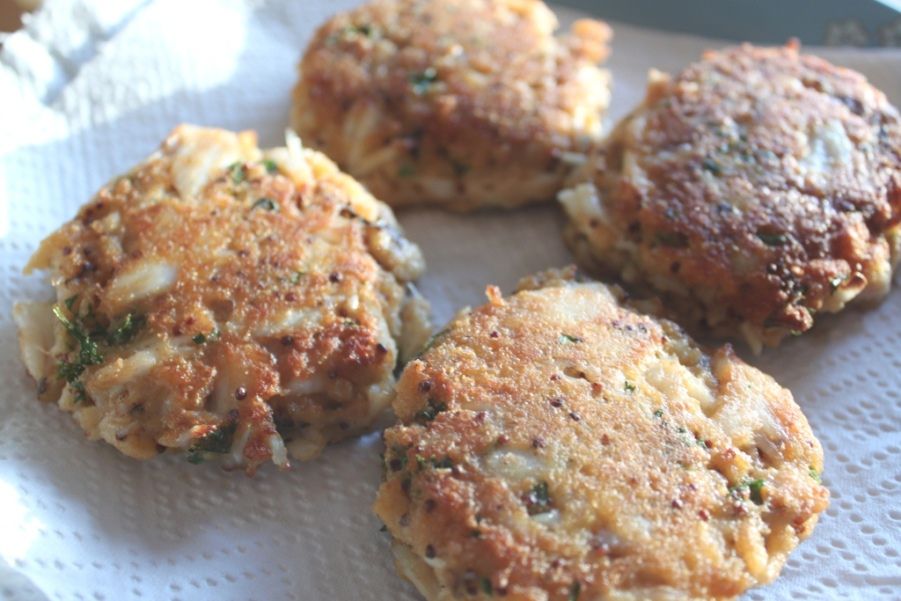 Skamp's Krabby Patties
2/3 cup panko breadcrumbs
¼ cup cornmeal
½ tsp smokey paprika
1 large clove garlic
1 ½ cups crab meat
2 eggs
2 tsp wholeseed mustard
1 sprig parsley
Salt and pepper (about 6-8 grinds of each)
Mango Guacamole
Avocado
Mango
Jalapeno
Salt & pepper
Juice from one lime
For the patties, put the eggs, mustard, garlic, paprika, parsley and salt and pepper into a large bowl and whisk to combine. Add the cornmeal and panko and stir through. Gently fold through the crab meat, so you don't break the pieces up too much. If the consistency is too wet, add a little more panko. Wet your hands, then form patties about palm size. Put on a plate and leave to 'set' for about 15 minutes. Enough time to make the guacamole.
Peel and de-seed the avocado, add to a heavy bowl with salt and pepper and lime, then mash with a fork to make as smooth or chunky as you like. Diced the mango and slice the jalapeno (remove the seeds/membranes if you don't want it too hot) and stir through. Set aside.
Heat a frypan to medium high heat and add a thin layer of rice bran oil or other neutral oil with a high smoke point. Allow the oil to heat, then carefully slide a few of the patties into the hot oil (don't overcrowd the pan). Cook until golden, about 5 minutes, then flip and cook for another 5 minutes. Drain on paper towels and cover to keep warm while you do the next patties.
Serve with buns/bread of your choice, salady ingredients and the mango guacamole.