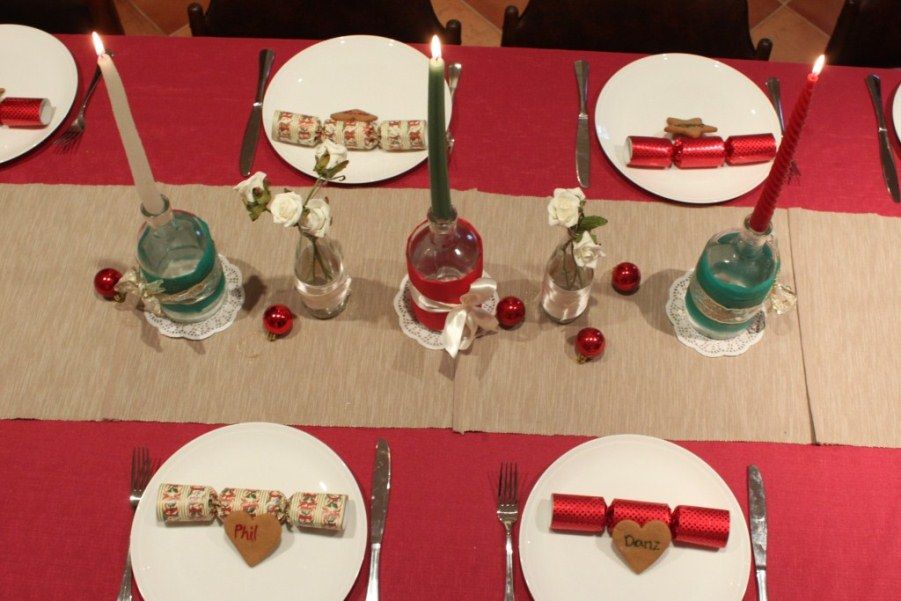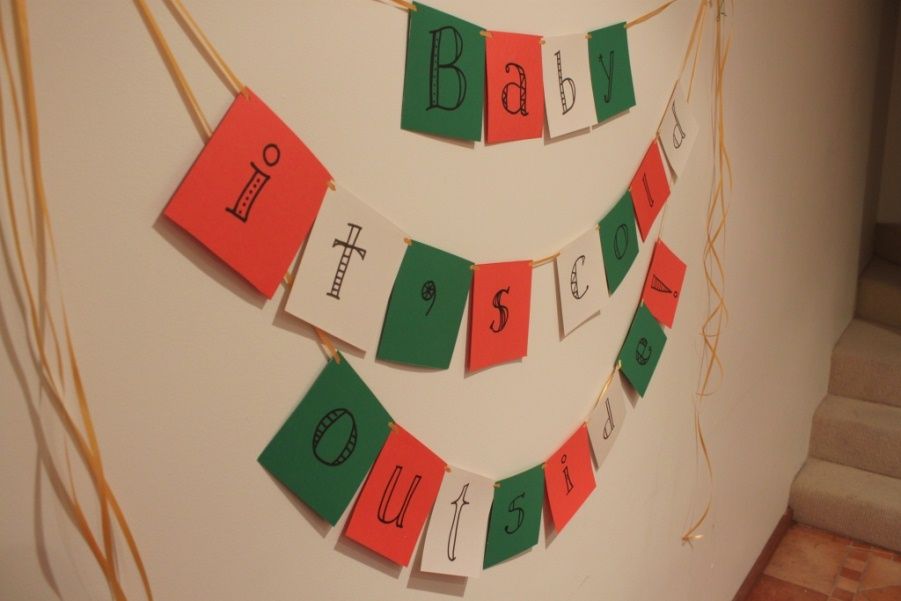 I love Christmas. So much. And I love all of the food traditions that go with it. The seafood and trifle and biscuits and BBQ roasts and every type of salad under the sun. Sun being the operative word. Growing up on American and British tv and movies and seeing snuggly winter Christmases makes you yearn just a little bit for a roaring fire and eggnog and all hot foods. I'm dreaming of a white Christmas! I was blessed enough to spend a Christmas in Germany on a high school exchange, and I was in New York City one year for the unveiling of the Macy's and Saks' Christmas displays and there really is something special and all-together more "Christmassy" about a winter Christmas. I would never give up our summer Christmases for the world…but that doesn't mean I can't have both. Whenever I can, I host or attend a Christmas in July party and get all winter-festive!
Recently I hosted a Christmas in July Party with the same friends that have a normal Christmas party. Everyone volunteers to bring a dish, the house gets decorated and we eat all of the traditional winter Christmas foods we grew up seeing on tv.
Given that it's only for a day, not a season, I kept the decorations to a minimum. My least favourite chore of all time it taking down the Christmas tree, so there's no way I'm doing it twice in one year! We had mulled cider and egg nog and a chocolate peppermint version of the Puerto Rican Coquito. There was roasted meats and vegetables. There was bonbons and santa brownies and a whole bunch of Christmas spirit. And it was such a great night. Lance even wrapped up some "re-gift' presents so everyone received something from "Santa".
Over the coming days, I'll post recipes of the dishes that I contributed to the party, but in the meantime, here are some photos to whet your appetite and give you ideas if you were considering hosting your own Christmas in July.
To start with, there is gingerbread. This for me is still the ultimate gingerbread recipe, which Lance used to build a whole castle.
Have you ever been to a Christmas in July party? What was your favourite winter tradition in it?