I don't know a great deal about the various South American cuisines, other than I enjoy eating most of the flavours. So, with an ignorance of the provenance of mofongo and therefore what is and isn't actually "mofongo" I am calling this a Kale Mofongo. From what I have read, mofongo is fried plantains roughly mashed together with broth, chicharrones (or bacon), with various pepper and onions as the flavouring ingredients. This has the peppers in the form of chile flakes, and instead of salty bacon, it uses salty anchovies. The kale just makes it much more vege based.
This recipe is barely adapted from a recipe for pasta from the New York Times website. The only two real main differences are the substitution of noodles for plantain and the substitution of rum and broth for water. I figure, why wilt with water when you can wilt with more flavour?? Plus, I seem to have a fairly strong habit of cooking with booze. My love affair with plantains is well and truly continuing. Definitely hunt some down if you can find them!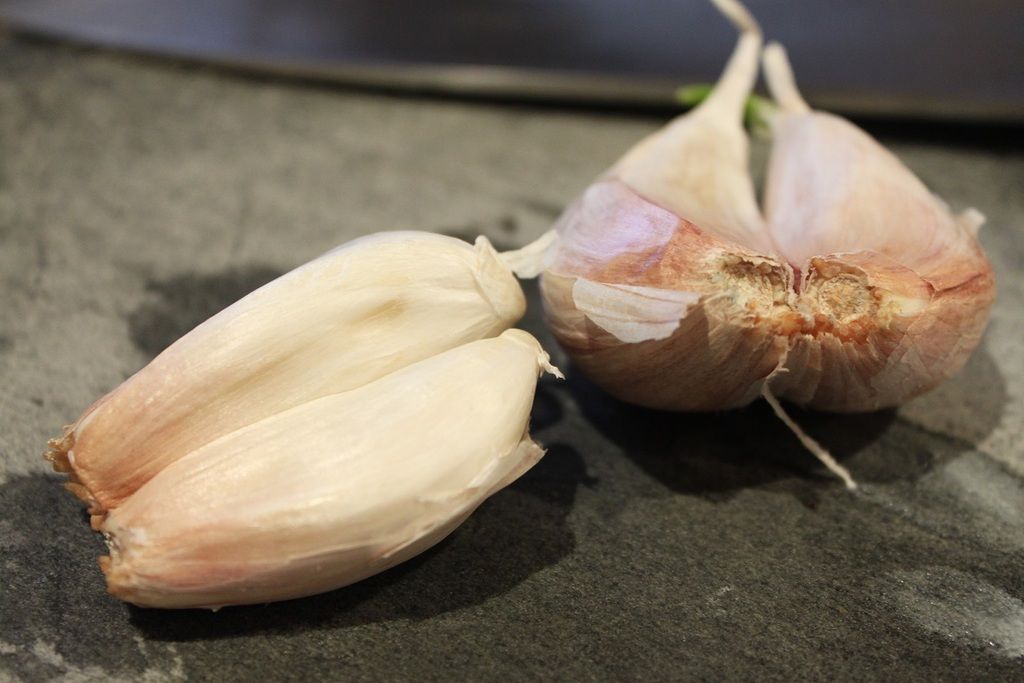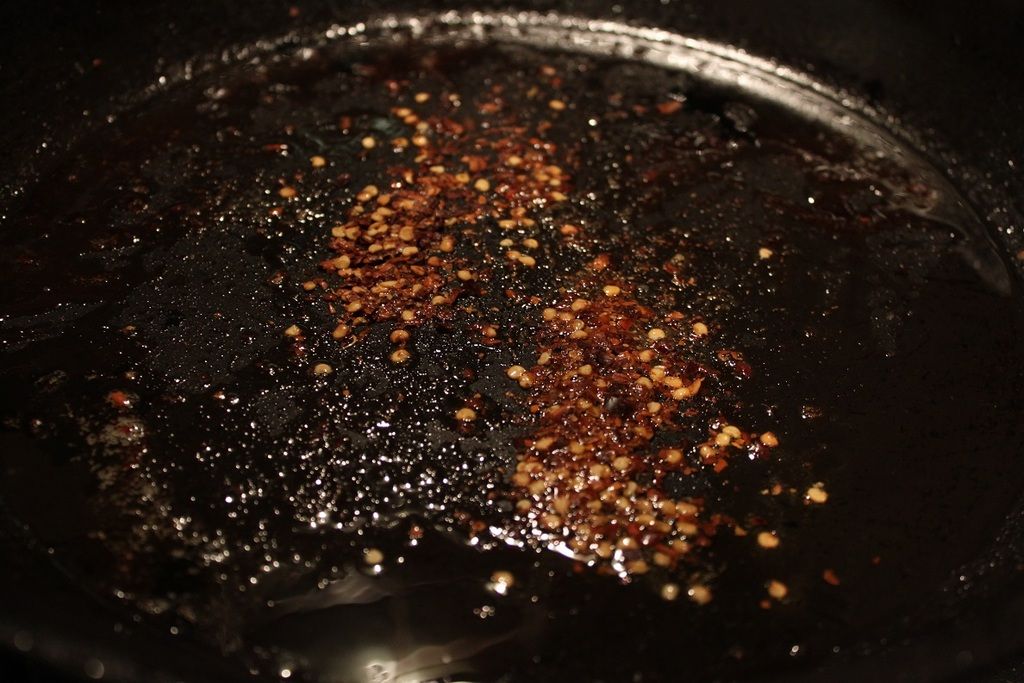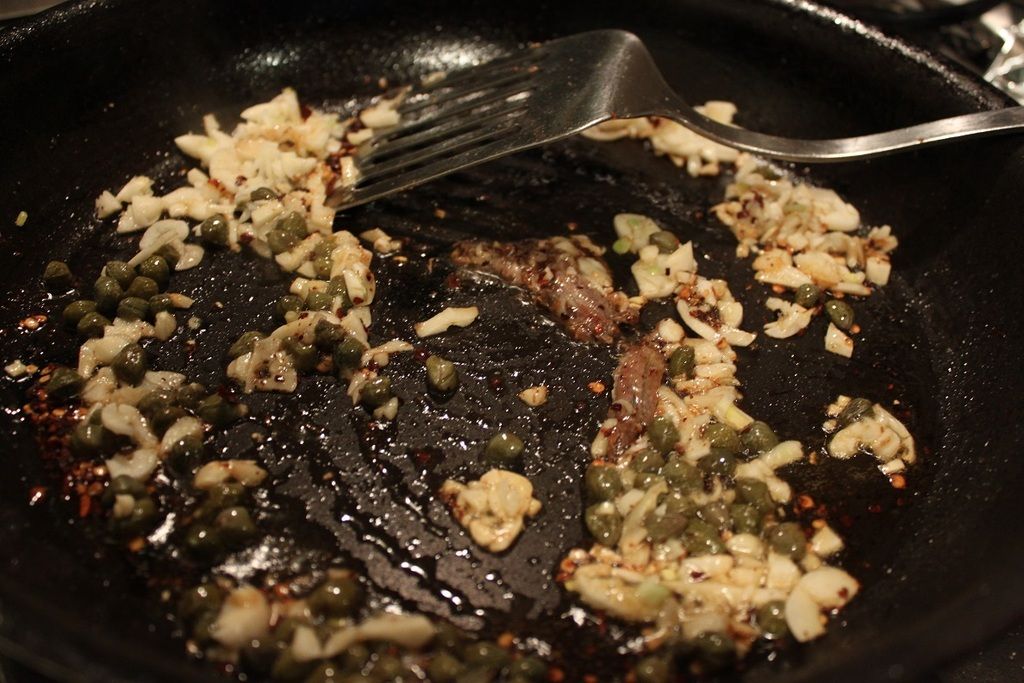 Garlic and Kale Mofongo
2 green plantains, cut into 5cm discs, peeled.
3
tbsp olive oil
4
anchovy filets
½
teaspoon crushed red chili flakes
4 garlic cloves, minced
2
tablespoons capers, drained and stored on paper towel until ready to use
1
bunch kale, ribs removed, chopped
1 shots (30mL) dark rum, such as Angostura
¼ cup chicken or vegetable stock
Half a lime
Heat the olive oil in a large frypan (preferably one with deepish sides for when you're tossing everything together) to medium heat. In batches if necessary, fry the plantain pieces until golden on each side, and soft – around 3-5 minutes per side. Transfer to a paper-towel lined plate and set aside.
To the same pan, add a little more oil if the plantains soaked up a lot. You want the bottom of the frypan to be well-coated. Add the anchovies, chili flakes and a fat pinch of salt. Fry, stirring, until the anchovies have dissolved and the chili flakes are toasted, around 3 minutes.
Add the garlic and the capers, cook for 5 minutes. Add kale and rum and cook until kale goes bright green and wilts and about half of the liquid has evaporated. Add the plantains and stir through, mashing as you go with your wooden spoon into the oily, garlicky kale. Everything should be coated with the flavoured oil. Season to taste with salt and pepper, then squeeze some lime juice over the top just before serving.